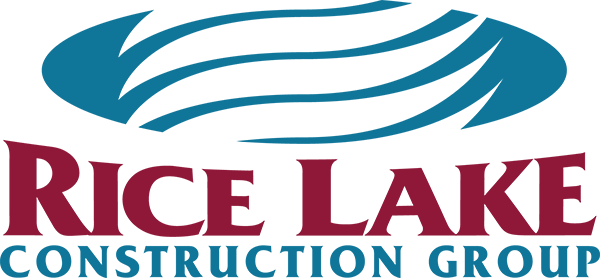 RICE LAKE CONSTRUCTION GROUP
Is seeking bids from qualified subcontractors and suppliers including certified MBE/WBE/DBE/SLBE/ELBE/DVBE/OBE/SDB/WoSB/HUBZone/and SDVOSB firms on the following project: City of San Diego Pure Water Program: North City Water Reclamation Plant Flow Equalization Basin; Bid No. K-21-1791-DBB-3-A; SAP No. B-21059

Bid Date: June 22, 2021 at 2:00 p.m.
Bid Date: July 7, 2021 at 2:00 p.m.
Bid Date: July 21, 2021 at 2:00 p.m
New Bid Date: July 28, 2021 at 2:00 p.m
Project Location: 4949 Eastgate Mall, San Diego, CA 92121
*** Addendum A issued 6/15/2021***
*** Addendum B issued 6/29/2021***
*** Addendum C issued 7/15/2021***
*** Addendum D issued 7/22/2021***
Project Description: Construction of a new third Flow Equalization Basin at the North City Water Reclamation Plant. The NCWRP is an active and operational water reclamation facility. It is required that the facility remain in operation at all times, except for City approved planned shutdown intervals during the cutover of new to existing systems.
Scopes of work and materials include but are not limited to:
Site civil: Storm drain piping; Bioinfiltration basin; finish grading; excavation.
Yard Piping: Relocation of existing utilities or temporary relocation of existing utilities; connection of yard piping between existing terminated lines and flow equalization basin.
Electrical: Relocation and/or protection of electrical duct banks, handholes, light poles; New handholes, duct banks and any associated electrical work with construction of the flow equalization basin.
Mechanical: All piping and valves associated with construction of the flow equalization basin; corrosion protection inside flow equalization basin.
Instrumentation and Control: All instrumentation and control associated with the construction of the flow equalization basin.
Structural: Footings, foundations, walls, roofs, hatches for the flow equalization basin; equipment pads, pipe supports.
Architectural: Architectural finishes; Any associated architectural components associated with the completion of the flow equalization basin; removal of existing translucent wall panels and replacement with new translucent wall panels; gate with bird screening; new stair, handrails and guard railing in existing stair tower.
Engineer's estimated value: $11M
Plans and specifications are available here:
https://rlcg.sharefile.com/d-sbbff5252d1844e998af627e93980794e
Or request by email at: estimating-ca@ricelake.org
Submit bids, current MBE/WBE/DBE/SBE Certificate and required EPA Form 4500-3 to:
estimating-ca@ricelake.org
Companies must have a current and active registration with the California Dept. of Industrial Relations and MBE/WBE/DBE's must be certified through the USEPA, SBA, CADOT, Tribal, State, and Local
Governments, or Independent private organizations per the California State Revolving Fund (CASRF) Program, Metropolitan Water District 2014 Local Resources Program, EPA Requirements, and Water
Infrastructure Finance and Innovation Act (WIFIA).
This project is subject to the terms of a Project Labor Agreement (PLA) for construction of Pure Water Program Phase I covered projects between the San Diego Building and Construction Trades Council and the signatory Craft Unions.
Performance and payment bonds may be required for the full amount of subcontract price. Rice Lake Construction Group intends to conduct negotiations in good faith with qualified MBE/WBE/SBE/DBE
subcontracting and supplier firms and is willing to break up scopes of work to better fit the interests of MBE/WBE/LBE/SBE/DBE companies wishing to participate in this bid. For assistance with bonding, credit, or insurance, please contact George Foote at george_foote@ricelake.org or 760-884-4124.
Non-DBE firms are encouraged to contract with lower tier DBEs.
For bidding questions, please email estimating-ca@ricelake.org
Rice Lake Construction Group
701 Palomar Airport Road, suite 280
Carlsbad, California 92011
760-871-0102 Fax 760-438-4322
CA License # 1069468 Class A
Rice Lake Construction Group is an Equal Opportunity Employer