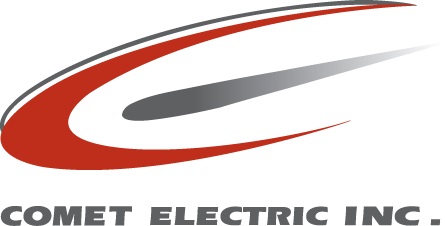 License# 681827
Comet Electric, Inc an Equal Opportunity Employer is requesting sub-bids from all qualified subcontractors and suppliers including certified MBE,WBE,SBE,EBE,DVBE,OBE,DBE,SLB,LBE firms performing commercially useful function for referenced project:
Project: Traffic Light Synchronization Program- Phase 2 Package 2
Agency: City of Los Angeles ~ Project No. E1908869
Bid Date: May 26th 2021 @ 10:00 a.m
Plans & Specs can be viewed for free at:
https://www.dropbox.com/sh/n71qhqznouql0p5/AAA-0asXBducWyfbGKAbIdBJa?dl=0
Quotes for Services and Supplies requested for the following items for bid including, but not limited to: 2541512: Computer Systems Design Services, 238990: All Other Specialty Trade Contractors, 327320: Ready-Mix Concrete Manufacturing, 335929: Other Communication and Energy Wire Manufacturing, 335932: Noncurrent-Carrying Wiring Device Manufacturing, 237310: Highway, Street, and Bridge Construction, 238110: Poured Concrete Foundation and Structure Contractors, 238120: Structural Steel and Precast Concrete Contractors, 238910: Site Preparation Contractors, 334220: Radio and Television Broadcasting and Wireless Communications Equipment Manufacturing,324121: Asphalt Paving Mixture and Block Manufacturing,332323: Ornamental and Architectural Metal Work Manufacturing,334290: Other Communications Equipment Manufacturing,335921: Fiber Optic Cable Manufacturing,561990: All Other Support Services,562119: Other Waste Collection.
Comet Electric, Inc is willing to break items of work into smaller increments to assist MBE,WBE,SBE,EBE,DVBE,OBE,DBE,SLB,LBE Contractors and Suppliers in obtaining work on this project. 100% Performance and Payment bonds required. Subcontractor's must possess a current contractor's license.
Requirements: No Contractor or Subcontractor shall be qualified to bid on, be listed in a bid proposal or engage in the performance of any contract for public work, unless currently registered to perform public work with the Dept of Industrial Relations https://efiling.dir.ca.gov/PWCR/Search.action
Please call if you need any bidding assistance including but not limited to; obtaining bonding, insurance, equipment, materials and/or supplies. The US Small Business Administration may also assist you in obtaining bonding - please see the following site for information: http://www.sba.gov/content/contractors#
California Access to Capital Program Financing Solutions for your small business http://www.calbizfinance.org/cal_cert_biz_program.html
Comet Electric, Inc
21625 Prairie St, Chatsworth, CA 91311
Contact: Louis Perez
818-340-0965 Office
818-340-4033 Fax
louisperez@cometelectric.com