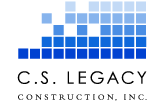 License # 826870
5781 Schaefer Avenue Chino, CA 91710
Phone: (909) 590-2626 Fax: (909) 590-4117
An Equal Opportunity Employer
Is requesting quotations from all qualified DBE Sub-contractors and Material suppliers performing commercially useful functions for the following project:
Project Name: Juan Bautista De Anza Multi-Use Trail Phase Invitation No. 2021-546
Federal Project No. ATPL-5441(069)
Contracting Agency: City of Moreno Valley
DBE GOAL: 16%
Estimated Bid Value: $1,300,000.00
Bid Date: Tuesday, May 11th at 2:00 pm
Contact: Angela Gonzales angela@cslegacy.net
Plans & Specifications are available for viewing at our office, available on bid mail, and can be requested through email or online at: https://pbsystem.planetbids.com/portal/24660/bo/bo-search
Scope of Services: This project consists of constructing a 6' to 10' wide AC or PCC as an alternate bid, multi-use trail with 5' wide decomposed granite as pedestrian path as shown on plans, starting at Iris Avenue, approximately 400 feet east of Perris Boulevard, extending southeasterly to the Krameria Avenue and Kitching Street intersection and to El Potrero Park by way of Camino Bellagio and Via Pamplona. The multi-use trail consists of mixed or shared bike path and pedestrian walkway. It features a pedestrian hybrid beacon otherwise known as HAWK at Iris Avenue. A pedestrian "scramble" signalized crossing will be installed at Krameria Avenue/Kitching Street, as well as segmental retaining walls and curbs.
Quotes for Services and Supplies requested for the following items for bid including, but not limited to: CONCRETE CONTRACTOR, ELECTRICAL CONTRACTOR, EARTHWORK AND PAVING CONTRACTORS,
FENCING CONTRACTOR, BUILDING MOVING/DEMOLITION CONTRACTOR, ORNAMENTAL METAL CONTRACTOR, LANDSCAPING CONTRACTOR, CONSTRUCTION ZONE TRAFFIC CONTROL CONTRACTOR, PARKING AND HIGHWAY IMPROVEMENT CONTRACTOR, SIGN CONTRACTOR
C.S. Legacy Construction, Inc. is willing to break items of work into smaller increments to assist DBE Contractors and Suppliers in obtaining work on this project. 100% Performance and Payment bonds required. Subcontractor's must possess a current contractor's license. Please call if you need any bidding assistance including but not limited to; obtaining bonding, insurance, equipment, materials and/or supplies. The US Small Business Administration may also assist you in obtaining bonding - please see the following site for information: http://www.sba.gov/content/contractors#
California Access to Capital Program Financing Solutions for your small business http://www.calbizfinance.org/cal_cert_biz_program.html
Subcontractors must also be registered with a current DIR number
https://www.dir.ca.gov/Public-Works/Contractor-Registration.html
C.S. Legacy Construction, Inc.
License # 826870
5781 Schaefer Ave. Chino, CA. 91710
Phone: 909-590-2626 Fax: 909-590-4117
Contact: Angela Gonzalez
angela@cslegacy.net