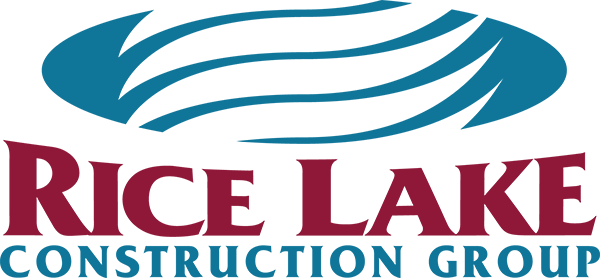 RICE LAKE CONSTRUCTION GROUP
Is seeking bids from qualified subcontractors and suppliers including certified MBE/WBE/LBE/SBE/DBE firms on the following project: West Basin Municipal Water District's Juanita Millender-McDonald Carson Regional Water Recycling Plant Phase II Expansion Project (JMMCRWRP), RFB No. T3381

Bid Date: April 20, 2021 at 2:00 p.m.
NEW Bid Date: April 28, 2021 at 2:00 p.m.
Project Location: 21029 S. Wilmington Ave., Carson, CA 90810
***Addendums 1-4 have been issued***
Project Description:
Installation of a new 5.88 MGD CEMF system to replace the existing facilities.
New tie-in to existing offsite potable water line for backup supplies.
Installation of a 600-kW standby generator.
Installation of a carbon dioxide storage and dosing system.
Associated civil, structural, mechanical, plumbing, electrical and instrumentation upgrades.
Scopes of work and materials include but are not limited to:
Demolition, site preparation, dewatering, aggregate materials, erosion and sedimentation control, paving, ornamental gate, fencing, automatic gate, final grading and landscaping, traffic control, concrete work, masonry, metal materials, gratings, access hatches, access doors, bearing devices and anchoring, glass fiber and resin fabrications, waterproofing, flashing and sheet metal, roof specialties, sealants and caulking, painting, equipment, prefabricated metal canopy, FRP storage tanks, mechanical including DIP and PVC/CPVC pipe, copper pipe, stainless steel pipe, steel pipe, HDPE pipe, valves, insulation, plumbing, packaged air conditioning units, electrical, and control and information systems.
Engineer's estimated value: $18.5M
Plans and specifications are available here:
https://rlcg.sharefile.com/d-s55169c3f670b4af5b585021c237d832d
Or request by email at: estimating-ca@ricelake.org
Submit bids, current MBE/WBE/SBE/DBE Certificate and required EPA Form 4500-3 to:
estimating-ca@ricelake.org no later than 1:00 p.m. PDT April 20, 2021
Companies must have a current and active registration with the California Dept. of Industrial Relations and DBE's must be certified through the USEPA, SBA, CADOT, Tribal, State, and Local Governments, or Independent private organizations per the California State Revolving Fund (CASRF) Program. To be considered as a local business enterprise, businesses must be located within West Basin Municipal Water District's service area or within 25 miles of their Carson headquarters for a minimum of 1 year. To be considered a small business enterprise, the District will accept a company that meets the SBA's size standards, or the standards set by the CA Dept. of General Services. A firm's self-certification of any local agency within the State of CA will be accepted. All certifications are subject to verification.
This project is subject to the terms of a Project Labor Agreement (PLA) between West Basin and the Building and Construction Trades Council of Los Angeles/Orange Counties.
Performance and payment bonds may be required for the full amount of subcontract price. Rice Lake Construction Group intends to conduct negotiations in good faith with qualified MBE/WBE/LBE/SBE/DBE
subcontracting and supplier firms and is willing to break up scopes of work to better fit the interests of MBE/WBE/LBE/SBE/DBE companies wishing to participate in this bid. For assistance with bonding, credit, or insurance, please contact George Foote at george_foote@ricelake.org or 760-884-4124.
Non-DBE firms are encouraged to contract with lower tier DBEs.
For bidding questions, please email estimating-ca@ricelake.org
Rice Lake Construction Group
701 Palomar Airport Road, suite 280
Carlsbad, California 92011
760-871-0102 Fax 760-438-4322
CA License # 1069468 Class A
Rice Lake Construction Group is an Equal Opportunity Employer