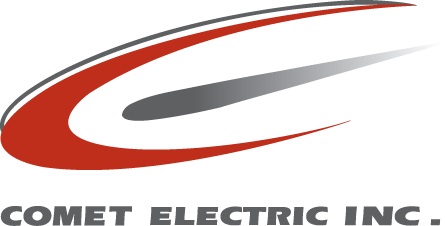 License# 681827
Is requesting sub-bids from qualified DBE Subcontractors and Suppliers for the following project:

Project Name: SECO CANYAON ROAD AND GARZOTA DRIVE TRAFFIC SIGNAL MODIFICATION
Federal-Aid Project No.HSIPL-5450(092)
City Bid No. ENG-17-18-C4014
City Project No. C4014
Project Description: Traffic Signal Modification
BID DATE: Tuesday, November 21st, 2017
Location: City of Santa Clarita, California
DBE goal: 5.19%
Comet Electric, Inc requests subquotes from all qualified subcontractors and suppliers including certified DBE firms performing commercially useful function for the following items of work, including but not limited to: traffic signal modifications, traffic signal pole removals and installations, pull box and conduit installations, pull box removals, concrete work, replacement of pedestrian ramps, loop detector installations, and striping.
including items of work normally performed by Comet Electric.
Quotations will be broken down into comparable packages as reasonably necessary. Comet Electric will work with interested DBE subcontractors to identify opportunities to break down items into economically feasible packages.

The contract documents for this project are available for viewing at our office located at: 21625 Prairie St, Chatsworth, CA 91311 or online at http://www.santa-clarita.com/city-hall/departments/administrative-services/purchasing
Please call if you need any bidding assistance including but not limited to; obtaining bonding, insurance, equipment, materials and/or supplies.
Comet Electric, Inc intends to work cooperatively with all qualified DBE firms seeking work on this project.
Contractors and Subcontractors must register with D.I.R (Department of Industrial Relations) to bid on public works projects. To verify your status or to obtain a D.I.R number, please visit:
http;//dir.ca.gov/Public-Works/Contractors.html
Comet Electric, Inc
21625 Prairie St, Chatsworth, CA 91311
CONTACT: Annalisa Jenrich
(818) 340-0965 Office (818) 280-5751 Direct
(818) 340-4033 Fax
annalisajenrich@cometelectric.com