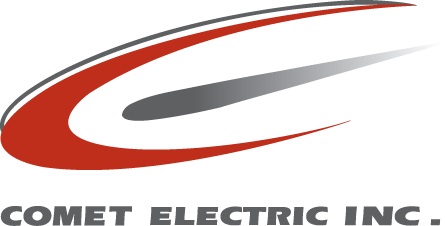 License# 681827
Is requesting sub-bids from qualified DBE Subcontractors and Suppliers for the following project:

TYLER AVENUE AND THIENES AVENUE
TRAFFIC SIGNAL AND LIGHTING PROJECT
CALTRANS PROJECT No. HSIPL-5352(014) Agency Project Identification number: 67-900-9020-291
DBE Goal is 7.7% .

BID DATE: AUGUST 22, 2017 BID TIME: 11:00 AM

Comet Electric, Inc requests subquotes from all qualified subcontractors and suppliers including certified DBE firms performing commercially useful function for the following items of work, including but not limited to:
Mobilization, Traffic Control Plans and Implementation, Implementation of BMP's, Construction Surveying, WQMP Component, Traffic Signal & Lighting Installation (IncludesPole/Equipment Removals), Install Conduit by Directional Boring, Install Thermoplastic Striping, Pavement Markings, Red Curb, Sign Installation per Striping Plan, Sign Installation per Signal Plan, Remove and Salvage Signs, Remove Case A & Case C Curb Ramp, Construct New Case A Curb Ramp; Construct New Case C Curb Ramp, Remove Ex P.C.C. Curb, Construct P.C.C. Curb/Gutter, Sawcut, Remove, Ex. Interfering Curb, Curb Ramp, Sidewalk, D/W, Construct P.C.C. Sidewalk, Install Detectable Warning Surface Case B Per Caltrans A88A, Construct Commercial Driveway, Repair PCC Sidewalk, Tree & Stump Removal.
including items of work normally performed by Comet Electric.
Quotations will be broken down into comparable packages as reasonably necessary. Comet Electric will work with interested DBE subcontractors to identify opportunities to break down items into economically feasible packages.

OBTAINING BID DOCUMENTS: Bidders may obtain digital copies of the Plans, Specifications
and other Contract Documents for free upon request (please contact Nick Servin via email
nservin@soelmonte.org). For inquiries, please call same (626) 579-6540. Please be sure
to visit their following web link periodically for Addenda or Clarifications issued:
http://www.ci.south-el-monte.ca.us/BUSINESS/BIDS,RFPS,amp;RFQS.aspx
Please call if you need any bidding assistance including but not limited to; obtaining bonding, insurance, equipment, materials and/or supplies.

Comet Electric, Inc intends to work cooperatively with all qualified DBE firms seeking work on this project.
Comet Electric, Inc
21625 Prairie St, Chatsworth, CA 91311
CONTACT:
Robbie Brenning
(818) 340-0965 Office
(818) 280-5725 Direct
(818) 340-4033 Fax
robbiebrenning@cometelectric.com