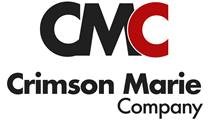 License # 868781
PO Box 291723
Phelan CA 92329
760-868-2064 OFFICE

Crimson Marie Company is bidding as a Prime Contractor and is seeking DBE contractors to submit sub-bids on the following project. We encourage DBE subcontractors as there is an 10% goal.
Project Name: CDBG FY 20-21 ADA Ramps
Location: Orange, CA
Agency: City of Orange County
Bid Date: December 17, 2020 at 2:00 PM
SUBCONTRACTOR BIDS ARE SOUGHT FOR YOUR TRADE(S)
Items listed but not limited to: Concrete Supply, ADA Ramp Supply, Electrical Contractors.
If you have any questions contact Sarah at 760) 868-2064 or crimsonmariecompany@yahoo.com
Crimson Marie Company is an equal opportunity employer
Crimson Marie Company estimating staff is available to assist subcontractors in obtaining bonding, Lines of credit, Insurance, necessary Equipment, Supplies, Material, or related assistance or services when requested. Subcontractors are required to furnish performance and payment bonds in the full amount of their subcontract by an admitted surety and subject to approval by CMC. Quotes must be valid for the same duration as specified by the owner for contract award including subsequent extensions for award. Plans and specs are available for viewing in our office. Subcontractors are required to have a current contractor's license and must be registered the Department of Industrial Relations (DIR).
PLEASE PROVIDE DIR # WITH QUOTE
FOR ANY BID PROPOSAL SUBMITTED MARCH 1, 2015 AND ANY CONTRACT FOR PUBLIC WORK ENTERED INTO OR AFTER APRIL 1, 2015, THE FOLLOWING REGISTRATIO REQUIRES SUBCONTRACTOR IS REQUIRED TO BE REGISTERED TO PERFORM PUBLIC WORK PURSUENT IN SECTION 1725.5 OF THE PUBLIC CONTRACT CODE ("SECTION 1725.5). NO CONTRACTOR OR SUQUALIFIED TO BID, BE LISTED IN A PROPOSAL PURSUANT TO SECTION 4104 OF THE PUBLIC CONTRACT CODE, OR ENGAGE IN PERFORMANCE OF ANY CONTRACT FOR PUBLIC WORKS REGISTERED TO PERFORM PUBLIC WORK PURSUANT TO SECTION 1725.5. NO BID SHALL BE ACCEPTED NOR ANY SUBCONTRACT ENETERED INTO WITHOUT PROOF OF SUBCONTRACTOR'S CUR PERFORM PUBLIC WORK PURSUANT TO SECTION 1725.5