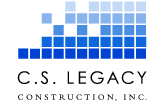 License # 826870
675 Brea Canyon Rd. Ste 8 Walnut, CA. 91789
Phone: (909) 590-2626 Fax: (909) 590-4117
An Equal Opportunity Employer
Is requesting quotations from all qualified DBE Sub-contractors and Material suppliers
performing commercially useful functions for the following project:
Agency: City of Desert Hot Spring / City Project No. 3021
Project: HSIP 9-3 – Palm Drive Median
Bids open January 3, 2023, at 2:00 PM
DBE Goal: 15%
Contact: Angela Gonzales angela@cslegacy.net
Plans & Specifications are available for viewing at our office, available on bid mail, and can be requested through email or online at: https://www.cityofdhs.org/bids-and-requests-for-proposals/
Scope of Work: The HSIP 9-3 – Palm Drive Median Project is consisting of removal and existing improvements and the construction of concrete median curb and stamped and colored concrete; placement of asphalt concrete pavement on aggregate base adjacent to new concrete improvements; installation of solar-powered flashing traffic signs on new poles; and the installation of new pavement markers and thermoplastic and paint traffic lines, markings, and legends.
Quotes for Services and Supplies requested for the following items for bid including, but not limited to: Mobilization / Demobilization, Traffic Control, Fugitive Dust Control, Construction Survey And Staking, Sawcut And Remove Existing Asphalt Concrete Pavement And Excavate/Fill For Proposed Improvements, Scarify, Moisture, Condition, And Compact 8-Inch Subgrade, Construct Pcc Median Curb, Construct Stamped And Colored Concrete Pavement Between Median Curbs, Construct 4-Inch Thick Aggregate Base Course, Construct 5-Inch Thick Asphalt Concrete Pavement, Remove Existing Sign Post And Footing Complete, Install Solar-Power Flashing R1-1 Sign On New Post, Install Solar-Power Flashing W11-2 Sign On New Post, Relocate Existing Street Name Sign To New Sign Post, Install Pavement Striping Lines,, Markings, Legends, And Pavement Markers.
C.S. Legacy Construction, Inc. is willing to break items of work into smaller increments to assist DBE/SBE/Section 3 Contractors and Suppliers in obtaining work on this project. 100% Performance and Payment bonds required. Subcontractor's must possess a current contractor's license. Please call if you need any bidding assistance including but not limited to; obtaining bonding, insurance, equipment, materials and/or supplies. The US Small Business Administration may also assist you in obtaining bonding - please see the following site for information: http://www.sba.gov/content/contractors#
California Access to Capital Program Financing Solutions for your small business http://www.calbizfinance.org/cal_cert_biz_program.html
Subcontractors must also be registered with a current DIR number
https://www.dir.ca.gov/Public-Works/Contractor-Registration.html
C.S. Legacy Construction, Inc.
License # 826870
675 Brea Canyon Rd. Ste 8 Walnut, CA. 91789
Phone: (909) 590-2626 Fax: (909) 590-4117
Contact: Angela Gonzalez
angela@cslegacy.net