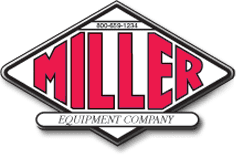 Miller Equipment Company, Inc.
An Equal Opportunity Employer
Is requesting DVBE quotes for the following Project:
Contracting Agency: Caltrans No. 09-393804
Project: CONSTRUCTION ON STATE HIGHWAY IN KERN COUNTY AT ROSAMOND AT ROSAMOND BOULEVARD OVERCROSSING
DVBE Goal: 3%
The estimated cost of the project is $1,240,000
Bids open on Wednesday, January 18, 2023 @ 2:00
Project Description: Place rock mulch and gravel mulch.
Plans & Specs can be viewed for free at our office or online at http://ppmoe.dot.ca.gov/des/oe/weekly-ads/specs-ntb.php?c=09-393804
Miller Equipment Company, Inc. requests sub quotes from all qualified subcontractors and suppliers including certified DVBE firms performing commercially useful function for the following items of work, including but not limited to: LEAD COMPLIANCE PLAN, TIME-RELATED OVERHEAD (WDAY), CONSTRUCTION AREA SIGNS, TRAFFIC CONTROL SYSTEM, PORTABLE FLASHING BEACONS (EA), PORTABLE CHANGEABLE MESSAGE SIGN (LS), JOB SITE MANAGEMENT, PREPARE STORM WATER POLLUTION PREVENTION PLAN, STORM WATER ANNUAL REPORT, TEMPORARY DRAINAGE INLET PROTECTION, TEMPORARY GRAVEL BAG BERM, STREET SWEEPING, REMOVE CONCRETE (CY), TEMPORARY HIGH-VISIBILITY FENCE, CLEARING AND GRUBBING (LS), ROCK MULCH, GRAVEL MULCH, DECOMPOSED GRANITE, EDGING, REMOVE IRRIGATION FACILITY, SALVAGE IRRIGATION FACILITY, FIBER ROLLS, MAINTAINING EXISTING TRAFFIC MANAGEMENT SYSTEM ELEMENTS DURING CONSTRUCTION, TRUCKING, EQUIPMENT RENTAL
Requirements: Miller is signatory to Operating Engineers, Laborers. 100% performance and payment bonds required for the full amount of the subcontract price. Miller may assist with the bond premium up to 1.5%. Subcontractors must possess a current contractor's license, insurance and worker's compensation insurance coverage meeting Miller's requirements and will be required to sign the standard Miller Subcontract Agreement. A copy of the insurance requirements and agreements can be obtained by contacting the Estimator. Subcontractors must also be registered with a current DIR number. Quotations will be broken down into comparable packages as reasonably necessary. Miller will work with interested subcontractors to identify opportunities to break down items into economically feasible packages. Please call if you need assistance in obtaining bonding, insurance, equipment, materials, and/or supplies. Miller intends to work cooperatively with all qualified firms seeking work on this project. Miller is an Equal Opportunity Employer.
Please include your Contractor License Number and DIR Registration Number on your quote
Miller Equipment Company, Inc.
PO Box 2956
Lancaster, Ca 93539
Phone: 661-945-2525 Fax: 661-945-1183
Estimator: Steven Devers at Steve@millereqco.com