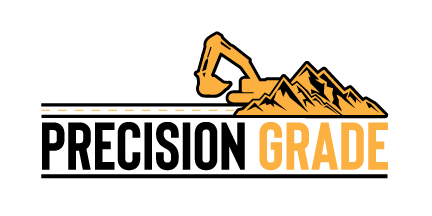 Precision Grade Inc.
License #1025915
107 The Alameda, Suite A, San Juan Bautista, CA 95045
Phone: 831.800.1602 Fax:831.623.1002
Precision Grade Inc. is seeking certified and qualified DVBE subs and suppliers for any and all bid items of the below project:
Agency: County of Santa Cruz
Federal Project No. PA-09-CA-4308-PW-00966(0)
Project Name: Valencia School Road PM 0.35 Storm Damage Repair project
Project Location: Unincorporated area of the Santa Cruz County, along Valencia Road at Post Mile (P.M.) 0.35
Bid Date: Thursday, December 16, 2021, @2 P.M.
Please submit proposals by 12:00 noon on Wednesday December 15, 2021
DVBE Goal: 3%
Plans and Specs can be viewed at our office or online at:
https://secure.procurenow.com/portal/santacruzcounty?departmentId=all&status=all
Project Description:The project location in the County of Santa Cruz is as follows:
- Valencia School Road PM 0.35
Work includes constructing steel soldier pile retaining wall, excavation and backfill, compact and repair travel lane, drainage improvements, railing, erosion control and revegetation.

PREVAILING WAGE
NOTE: Precision Grade Inc is an equal opportunity employer. 100% payment and performance bonds will be required from a qualified surety company. Subcontractors must have a current contractor's license, liability, and workers comp insurance, registration with the DIR is required. Bonding assistance is available as well as help with materials/supplies and/or equipment. All subcontractors will be required to sign Precision Grade Inc standard subcontract agreement and provide a waiver of subrogation. Please submit a copy of your current DVBE certification with your proposal. Please call if you need assistance in obtaining bonding, insurance, equipment, materials, and/or supplies.
Precision Grade Inc.
License #1025915
107 The Alameda, Suite A, San Juan Bautista, CA 95045
Phone: 831.800.1602 Fax:831.623.1002
Contact: accounting@precisiongrade.com