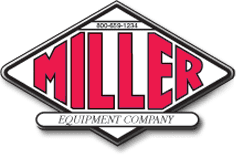 Miller Equipment Company, Inc.
An Equal Opportunity Employer
Is requesting DBE quotes for the following Project:
Contracting Agency:City of Shafter
Project: 2023 Santa Fe Shoulder Improvements Los Angeles Ave To GalpinST [ENG2023-01]
Project Description: City of Shafter will construct Paved Shoulders For The 4.6 Mile Stretch of Santa Fe Way Between Los Angeles Ave. and Galpin Way. Existing Dirt Shoulders Shall Be Cleared, Grubbed, Graded, and New Paved Shoulders Will Be Constructed To Provide A Continuous Paved Shoulder.
Plans & Specs: http://www.shafter.com/147/Bids-Contracts
Engineer's Estimated Cost: $1,350,000 to $1,450,000
DBE Goal: 8%
Bids open on Friday, January 13, 2023 at 11:00 AM
** Addendum 1 issued 01/04/2023**
Miller Equipment Company, Inc. requests sub quotes from all qualified subcontractors and suppliers including certified DBE firms performing commercially useful function for the following items of work, including but not limited to: Trucking, Clear & Grub, Hot Mix Asphalt, Class II Aggregate Base, Subgrade Compaction, Sawcut, Shoulder Grading, Fog Line, Fog Seal, Swppp, Traffic Control, Mobilization.
Miller Equipment Company, Inc. is an Equal Opportunity Employer and will work with any interested subcontractor to identify opportunities to break items into any economically feasible packages. We welcome quotes from qualified Minority Business Enterprise (MBE), Women Business Enterprises (WBE), Small Business Enterprises (SBE), Disadvantaged Business Enterprises (DBE) and other entities defined as socially and/or economically disadvantaged.
Assistance in obtaining bonding, insurance, equipment, materials and/or supplies is available upon request. Additionally, please contact us if you require any technical assistance. Quotations must be valid for same duration as specified by Owner for contract award. Miller Equipment Company, Inc. intends to work cooperatively with all qualified firms seeking work on this project.
Please include your Contractor License Number and DIR Registration Number on your quote
Miller Equipment Company, Inc.
PO Box 2956
Lancaster, Ca 93539
Phone: 661-945-2525 Fax: 661-945-1183
Estimator: Steven Devers
Email: Steve@millereqco.com