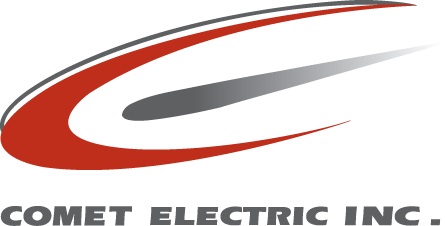 License# 681827
Is requesting sub-bids from qualified DBE Subcontractors and Suppliers for the following project:

Caltrans Project No. 12-0M9104 Federal Aid No. ACST-P090(015)E
Project Name: CONSTRUCTION ON STATE HIGHWAY IN ORANGE
COUNTY FROM LA HABRA HILLS IN LA HABRA TO ROSE DRIVE IN PLACENTIA
Project Description: Replace Curb Ramps, Driveways & Sidewalks, Modify Electrical System

BID DATE: Tuesday, October 10, 2017
Project Location: District-County-Route-Post Mile: 12-Ora-90-0.6/8.0
DBE goal: 14%
Complete the work within 350 working days.
The estimated cost of the project is $3,740,000.00

Comet Electric, Inc requests subquotes from all qualified subcontractors and suppliers including certified DBE firms performing commercially useful function for the following items of work, including but not limited to:
Lead Compliance Plan, Construction Area Signs, Traffic Control System, Type II Barricade, Type III Barricade, Portable Changeable Message Sign, Job Site Management, Prepare Water Pollution Control Program, Temporary Drainage Inlet Protection, Temporary Concrete Washout, Treated Wood Waste, Remove Concrete, Clearing And Grubbing, Roadway Excavation, Roadway Excavation (Type Z-2) (Aerially Deposited Lead), Class 3 Aggregate Subbase, Lean Concrete Base, Hot Mix Asphalt (Type A), Tack Coat, Remove Asphalt Concrete Pavement, Jointed Plain Concrete Pavement (RSC), Drill And Bond (Dowel Bar), Remove Concrete Pavement, Minor Concrete (Minor Structure), 4" Plastic Pipe, Grated Line Drain, Remove Grated Line Drain, Remove Parkway Culvert, Remove Pipe, Remove Inlet, Adjust Frame And Cover To Grade, Adjust Manhole To Grade, Remove Concrete (Channel), Detectable Warning Surface, Minor Concrete (Miscellaneous Construction), Minor Concrete (Stamped Concrete), Interlocking Concrete Pavers, Pre/Post Construction Surveys, Miscellaneous Iron And Steel, Pavement Marker (Retroreflective), Remove Roadside Sign (Wood Post), Remove Roadside Sign (Metal Post), Reset Roadside Sign, Relocate Roadside Sign, Furnish Single Sheet Aluminum Sign (0.063"-Unframed), Furnish Single Sheet Aluminum Sign (0.063" - Unframed) For Retroreflective Sheeting (Type XI), Retroreflective Sheeting (Type XI), Roadside Sign - One Post, Thermoplastic Pavement Marking (Enhanced Wet Night Visibility), 6" Thermoplastic Traffic Stripe (Enhanced Wet Night Visibility), Remove Thermoplastic Pavement Marking, Electrical & Material suppliers & Mobilization.
including items of work normally performed by Comet Electric.
Quotations will be broken down into comparable packages as reasonably necessary. Comet Electric will work with interested DBE subcontractors to identify opportunities to break down items into economically feasible packages.

The contract documents for this project are available for viewing at our office located at: 21625 Prairie St, Chatsworth, CA 91311. They can also be viewed online: http://www.dot.ca.gov/des/oe/weekly-ads/specs-ntb.php?c=12-0M9104
Please call if you need any bidding assistance including but not limited to; obtaining bonding, insurance, equipment, materials and/or supplies.
Comet Electric, Inc intends to work cooperatively with all qualified DBE firms seeking work on this project.

Comet Electric, Inc
21625 Prairie St, Chatsworth, CA 91311
CONTACT: Annalisa Jenrich
(818) 340-0965 Office
(818) 280-5751 Direct
(818) 340-4033 Fax
annalisajenrich@cometelectric.com