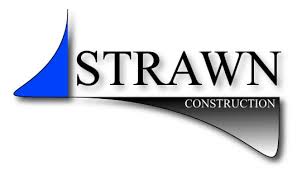 License 927286
1140 Pedro St. Suite 1 San Jose, CA, 95123
Phone: (408) 286-1299 Fax: (408) 286-1288
An Equal Opportunity Employer
Is requesting quotations from all qualified DVBE Sub-contractors and Material suppliers performing commercially useful functions for the following project:
Owner: Berryessa Union School District
BID# B-02-2018-19
Project Name: FLEXIBLE INSTRUCTIONAL SPACE + MODERNIZATION
Location: Cherrywood Elementary School, San Jose, CA

Modernizing existing office spaces into a flexible learning space to include but not limited to installation of new finishes, fencing, and alterations to an existing mezzanine space, new & temporary HVAC equipment and new LULA elevator.

Plans & Specs: https://www.berryessa.k12.ca.us/OUR-DISTRICT/Business-Services/Purchasing/Current-Bids/index.html
DVBE Goal: 3%

Bids open: Thursday, November 29, 2018 @ 1PM

Quotes for Services and Supplies requested for the following items for bid including, but not limited to:
Concrete Formwork, Concrete Reinforcement, Cast-in-Place Concrete, Gypsum-Based Underlayment, Structural Steel, Metal Fabrications, Rough Carpentry, Finish Carpentry, Building
Insulation, Fire Protection, HVAC, New Finishes, Fencing.
For any bid proposal submitted after March 1, 2015 and any contract for public work entered into on or after April 1, 2015, the following registration requirements apply: Every Subcontractor is required to be registered to perform public work pursuant to Section 1725.5 of the Public Contract Code ("Section 1725.5"). No Contractor or Subcontractor shall be qualified to bid on, be listed in a bid proposal pursuant to Section 4104 of the Public Contract Code, or engage in the performance of any contract for public work, unless currently registered to perform public work pursuant to Section 1725.5. No bid shall be accepted nor any subcontract entered into without proof of the Subcontractor's current registration to perform public work pursuant to Section 1725 .5.
Subcontractors must possess a current contractor's license, insurance and worker's compensation. Please call if you need assistance in obtaining bonding, insurance, equipment, materials and/or supplies. Strawn Construction intends to work cooperatively with all qualified firms seeking work on this project.

Portions of work can be made available upon request prior to bid date. Please call if any assistance is needed.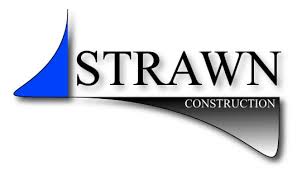 Office: 408-906-8575
Cell: 408-833-3059
Fax: 408-286-1288
E-mail: vvillegas@scmdinc.com
Strawn Construction, Inc is an Equal Opportunity Employer.