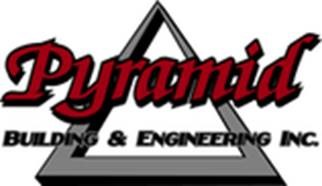 Pyramid Building & Engineering, Inc.
An Equal Opportunity Employer,
DBE Sub-Contractors, Suppliers, Manufactures, in obtaining cost proposals for the project
Project: Bath Well Site Potable Water Improvements Project
Agency: City of San Jacinto
Estimated Bid Value $7,646,000.
Bid Due: December 6, 2023, at 5:00 PM.
City of San Jacinto Site Improvements and Construction of Potable Water Treatment Plant Plans and Specs can be accessed by clicking on the link below:
https://pbsystem.planetbids.com/portal/39490/bo/bo-search
***Addendum 1-4 Issued ***
Quotes for Services and Supplies requested for the following items for bid including, but not limited to:
Site Security, Temp Utilities/ Temp Restroom Facilities/ Temp Fence, Demolition- Demo of Existing Treatment System (post- demolition restorations) Demo of Existing Reaction Tanks/ Above & Below Grade Yard piping and Electrical Conduits Demo of the Existing Backwash Water Storage Tank, demo of existing yard concrete, salvage Existing Electrical Generator, Disposal/ Transport (Haul- Off) of all waste materials, Electrical (Demo & Install) Instrumentation Configuration & Controls/ MCC/ PLC Switchboard/ Switchgear/ VFD/ Disconnect Switches/ ATS/ Rebar/ AWWA D100 Welded Steel Tank/ Concrete Foundation/ Asphalt Sand Cushion/ Tank Accessories (Ladders/ Hatches/ Manway/ Overflow Piping/ Penetration Piping and Appurtenances/ Plans and Calculations of the Tank Design and Foundation- Engineered (Signed/ Stamped Engineered Plans), Chemical Dosing Systems, Sludge Handling Pumping and Backwash Tank Internal Piping & Nozzles, Level Measurements and Decanting System, Installation of Control Panels, Concrete/ Driveways/ Walkways/ Sidewalk/ Curb & Gutter/ Slab, Steel Building/ Building and Concrete Support Design Plans/ Calculations/ Anchoring System / Engineering Design Services/Doors/ Windows, HVAC/ Vents/Ventilation/ Hatches/ Access Doors/ Plumbing /Piping: Above and Below Grade/ Interior and Exterior/ Welded Steel Piping/ PVC Pipping/ Dual Containment Chemical Piping/ Tubing/ Valves/ Drains/ Valve Cans and/or Vaults/ Pull Boxes/ Pipe Supports Piping Appurtenances/ Meters/ Pumps/ Generator Start Up & Recommissioning/ By-Pass/ Excavation/ Over Ex/ trenching/ Bedding Sand & Aggregates/ Material Hauling & Disposal Disposal/ Recycling Facilities/ Soils Testing/ Sampling/ Piping Chlorination & Disinfection & Testing/ Special Painting/ Coatings
SUB-CONTRACTORS/ SUPPLIERS/ MANUFACTURES SUPPORTINGDOCUMENTS AND/OR DBE CERTIFICATES, WILL BE REQUIRED TO BE RECEIVED IN OUR OFFICE- ONE BUSINESS DAY PRIOR, TO THE BID OPEING. REF. SPECIFICATION PAGE NUMBERS (BUT NOT LIMITED TO) :
Contractors and subcontractor(s) that are a DBE and shall submit proof of certification.
Pursuant to Labor Code sections 1725.5 and 1771.1, all contractors and subcontractors that wish to bid on, be listed in a bid proposal, or enter into a contract to perform public work must be registered with the Department of Industrial Relations. No bid will be accepted, nor any contract entered into without proof of the contractor's and subcontractors' current registration with the Department of Industrial Relations to perform public work. If awarded a Contract, the Bidder and its subcontractors, of any tier, shall maintain active registration with the Department of Industrial Relations for the duration of the project.
We are an equal opportunity employer. Pyramid Building & Engineering, Inc. is willing to breakdown items into economical feasible packages. Include with your bid the Time required for Performance of your work and any Delivery Schedules so that we can establish a Flexible Timeframe for your work to help encourage and facilitate participation. Please call if you need assistance with bonding, lines of credit, insurance, obtaining necessary equipment, supplies, materials, or any related services. All quotes will be considered without regard to race, color, religion, sex or national origin. We will assist with obtaining insurance, bonds or lines of credit, equipment, supplies or materials necessary to participate in this project. The US Small Business Administration may assist you in obtaining bonding - please visit: http://www.sba.gov/content/contractors# for additional information, the local Small Business Development Center Network ( www.californiasbdc.org ) and/or the Minority Business Development Center ( www.mbda.gov). Subcontractors must possess a current contractor's license, insurance, workers compensation and be registered with a current DIR number.
Pyramid Building & Engineering, Inc.
10975 G. Ave.
Hesperia, CA 92345
Phone: (760) 949-9005 Fax: (760) 949- 9855
Devin L Dore devin@pyramidbuilding.net