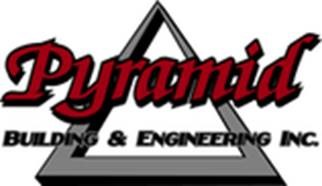 Pyramid Building & Engineering, Inc.
An Equal Opportunity Employer,
DBE Sub-Contractors, Suppliers, Manufactures, in obtaining cost proposals for the project
Project: Lift Station 55-11 Capacity Upgrade Project
Agency: Coachella Valley Water District
Bid Due: November 29, 2023, at 2:00 PM.
Plans and Specs can be accessed by clicking on the link below:
https://pbsystem.planetbids.com/portal/16339/portal-home
Scope of Services
This project consists of:
- Replace two existing 50-hp pumps with two new 100-hp pumps.
- Provide one new wet well at 16-feet diameter with 32-feet in depth.
- Provide new wet well storage capacity of 13,259-gallons (none in the original site).
- The existing wet well - 10-feet diameter (17.7-feet in depth) will become emergency storage with two 50-hp submersible pumps.
- Replace the lining of the existing wet well.
- Replace existing 100- kilo-Watt kW generator with one new 450-kW generator.
- Replace existing 225-Amps MCC with new 600-Amps MCC.
- LS 55-11 will have a chain-link fence secure perimeter.
- Grading improvements include two driveways (from Hammond Road and from Avenue 66).
Quotes for Services and Supplies requested for the following items for bid including, but not limited to:
Premium for All-Risk Installation Floater Insurance (including coverage for Acts of God) See, Section 5.4 of the General Conditions, Mobilization of equipment, materials, and labor, incl. bonds and insurance (shall not exceed 5% of the Contractor's Bid Price), Demobilization and clean up upon completion, Excavation Safety Measures, Storm Water Pollution Prevention Plan (SWPPP) and PM-10 Fugitive Dust Plan, Construction Stalking, Traffic Control, Apply and Obtain Encroachment Permits from Riverside County, Groundwater Dewatering & Disposal per the NPDES Discharge Permit, Demolition, Site Grading, Sitework Concrete, Sitework Asphalt Concrete, Site Walls, Fences, and Gates, Site Lighting, Security, and Wiring, New IID Electrical Service, Primary Wet Well, Primary Wet Well Pumps, Piping and Appurtenances, Electrical and Controls Prefabricated Building and Equipment, Electrical Generator, Buried and Exposed Piping, Valves, and Appurtenances, Rehabilitated Standby Wet Well, Standby Wet Well Pumps, Piping, and Appurtenances, Electrical and Instrumentation Equipment for Standby Wet Well, Odor Control Equipment, Testing and Start-Up for Primary Wet Well, Testing and Start-Up for Standby Wet Well, Training and Operations Manuals, Record Drawings, All Other Work
PLEASE NOTE:
Project subject to WEEKLY- payroll reporting, there will be NO EXCEPTIONS TO THIS REQUIREMENT
Project is subject to DAVIS BACON WAGES.
Sub-Contractors will be subject to comply with Insurance requirements thru-out the duration of the project.
SUB-CONTRACTORS/ SUPPLIERS/ MANUFACTURES SUPPORTINGDOCUMENTS AND/OR DBE CERTIFICATES, WILL BE REQUIRED TO BE RECEIVED IN OUR OFFICE- ONE BUSINESS DAY PRIOR, TO THE BID OPEING. REF. SPECIFICATION PAGE NUMBERS (BUT NOT LIMITED TO) :
Contractors and subcontractor(s) that are a DBE and shall submit proof of certification.
Pursuant to Labor Code sections 1725.5 and 1771.1, all contractors and subcontractors that wish to bid on, be listed in a bid proposal, or enter into a contract to perform public work must be registered with the Department of Industrial Relations. No bid will be accepted, nor any contract entered into without proof of the contractor's and subcontractors' current registration with the Department of Industrial Relations to perform public work. If awarded a Contract, the Bidder and its subcontractors, of any tier, shall maintain active registration with the Department of Industrial Relations for the duration of the project.
We are an equal opportunity employer. Quotations will be broken down into comparable packages as reasonably necessary. All quotes will be considered without regard to race, color, religion, sex or national origin. We will assist with obtaining insurance, bonds or lines of credit, equipment, supplies or materials necessary to participate in this project. The US Small Business Administration may assist you in obtaining bonding - please visit: http://www.sba.gov/content/contractors# for additional information, the local Small Business Development Center Network ( www.californiasbdc.org ) and/or the Minority Business Development Center ( www.mbda.gov). Subcontractors must possess a current contractor's license, insurance, workers compensation and be registered with a current DIR number.
Pyramid Building & Engineering, Inc.
10975 G. Ave.
Hesperia, CA 92345
Phone: (760) 949-9005 Fax: (760) 949- 9855
Devin L Dore devin@pyramidbuilding.net