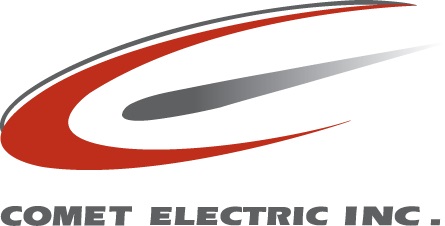 Comet Electric, Inc an Equal Opportunity Employer is requesting sub-bids from all qualified subcontractors and suppliers including certified DBE firms performing commercially useful function for referenced project:
Agency: City of Gardena - Federal Project No. HSIPL – 5276 (033)
Project: New Pedestrian Crosswalk Hawk Signal System Vermont Avenue and 133rd Street
Bid Date: November 8, 2022, at 3:00 PM
General work description: Construction of a new pedestrian crosswalk on Vermont Avenue at 133rd Street to include all necessary labor, tools, equipment, and materials for installation of HAWK flashing signal system, construction of new ADA curb ramps and enhancement of signing, signaling and striping as required for a complete crosswalk system in compliance with ADA requirements.
Plans & Specs can be downloaded for free at: https://www.dropbox.com/scl/fo/whw0iuz4e9h64q5tpnykg/h?dl=0&rlkey=ga8wobruexlody5267lmn6js8
Quotes for Services and Supplies requested for the following items for bid including, but not limited to: Traffic Control, Excavation, Asphalt Pavement Removal, Concrete Cement, Concrete Curb and Gutter, Concrete Curb Ramp, Survey and Monumentation, Spandrels, and Cross Gutters, Cold Milling, Crack Seal & Pavement Prime Coat, Asphalt Tack Coat, Asphalt Concrete Pavement (AC), Asphalt Rubber Hot Mix (AHRM), Pavement Compaction, Adjust Utility Access Openings, Traffic Markings & Raised Markers, Fire Hydrant Marking, Splicing, Loop Detectors & Lead-in Cable, Tree Removal, Tree Planting, Asphalt Tracking and Mitigation, Construction Water, Utilities Location, Conduit, Pull Boxes & Traffic Signals.
Comet Electric, Inc is willing to break items of work into smaller increments to assist DBE Contractors and Suppliers in obtaining work on this project. 100% Performance and Payment bonds required. Subcontractor's must possess a current contractor's license.
Requirements: No Contractor or Subcontractor shall be qualified to bid on, be listed in a bid proposal or engage in the performance of any contract for public work, unless currently registered to perform public work with the Dept of Industrial Relations https://efiling.dir.ca.gov/PWCR/Search.action
Please call if you need any bidding assistance including but not limited to; obtaining bonding, insurance, equipment, materials and/or supplies. The US Small Business Administration may also assist you in obtaining bonding - please see the following site for information: http://www.sba.gov/content/contractors#
California Access to Capital Program Financing Solutions for your small business http://www.calbizfinance.org/cal_cert_biz_program.html
Comet Electric, Inc
License# 681827
21625 Prairie St, Chatsworth, CA 91311
Contact: Louis Perez
818-340-0965 Office
818-340-4033 Fax
louisperez@cometelectric.com