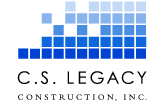 License # 826870
5781 Schaefer Avenue Chino, CA 91710
Phone: (909) 590-2626 Fax: (909) 590-4117
An Equal Opportunity Employer
Is requesting quotations from all qualified DBE Sub-contractors and Material suppliers performing commercially useful functions for the following project:
Agency: City of Escondido Project No. 1093021-0038
Project: Escondido Creek Trail Bike Path Improvements
Bids Open October 28, 2021 at 2:00 PM
DBE Goal: 22%
Engineers Estimate: $1,300,000
Project Description: This Project makes improvements along the Escondido Creek Trail Bike Path at seven intersections. The Work generally consists of construction including, but not limited to: traffic control, asphalt concrete pavement, concrete sidewalk, curb ramps, medians, installation of solar Rectangular Rapid Flashing Beacon Systems, Street Lights, Traffic Signal installation, street signs, street striping and thermoplastic markings, and compliance to all applicable storm water pollution prevention requirements.
Plans & Specifications are available for viewing at our office, available on bid mail, and can be requested through email or online at: https://www.ebidboard.com
Quotes for Services and Supplies requested for the following items for bid including, but not limited to: INFORMATIONAL CONSTRUCTION SIGNS,PUBLIC CONVENIENCE, SAFETY, TRAFFIC CONTROL, AND DETOURS,STORM WATER AND ENVIRONMENTAL CONTROL,CLEARING AND BASE,ASPHALT CONCRETE PAVEMENT,CONSTRUCT 4" PCC SIDEWALK,CONSTRUCT CURB,CONSTRUCT CURB AND GUTTER AND MOUNTABLE CURB,CONSTRUCT CONCRETE DRIVEWAY APRONS,CONSTRUCT PCC CURB RAMP,CONSTRUCT MEDIAN FILLER, COLORED, TEXTURED,SIGNING,STRIPING, ROADWAY MARKINGS AND CURB PAINT,INSTALL TRAFFIC SIGNAL AT N. MIDWAY DRIVE,RECTANGULAR RAPID FLASHING BEACON SYSTEM,STREET LIGHT WITH POLE,STREET LIGHT FIXTURE REPLACEMENT,REMOVAL/RELOCATION/ADJUSTMENT OF EXISTING IMPROVEMENTS,6' CHAIN LINK FENCE AND GATE,2" COLD MILLING AND OVERLAY,INSTALL TYPE B CURB INLET,INSTALL 15" HDPE PIPE,TRAFFIC SIGNAL MODIFICATION AT N. MIDWAY DR & WASHINGTON AVE.
C.S. Legacy Construction, Inc. is willing to break items of work into smaller increments to assist DBE Contractors and Suppliers in obtaining work on this project. 100% Performance and Payment bonds required. Subcontractor's must possess a current contractor's license. Please call if you need any bidding assistance including but not limited to; obtaining bonding, insurance, equipment, materials and/or supplies. The US Small Business Administration may also assist you in obtaining bonding - please see the following site for information: http://www.sba.gov/content/contractors#
California Access to Capital Program Financing Solutions for your small business http://www.calbizfinance.org/cal_cert_biz_program.html
Subcontractors must also be registered with a current DIR number
https://www.dir.ca.gov/Public-Works/Contractor-Registration.html
C.S. Legacy Construction, Inc.
License # 826870
5781 Schaefer Ave. Chino, CA. 91710
Phone: 909-590-2626 Fax: 909-590-4117
Contact: Angela Gonzalez
angela@cslegacy.net