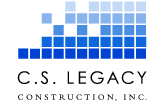 License # 826870
675 Brea Canyon Rd. Ste 8 Walnut, CA. 91789
Phone: (909) 590-2626 Fax: (909) 590-4117
An Equal Opportunity Employer
Is requesting quotations from all qualified DBE Sub-contractors and Material suppliers
performing commercially useful functions for the following project:
Agency: City of Perris - Project (CIP # P-040)
Project: Bicycle/Pedestrian Path Perris Valley Storm Drain Channel Trail - PHASE I
Engineer's Estimate is $2,361,700.
DBE Goal: 22%
Bids open November 13, 2023 at 2:00 PM
Contact: Angela Gonzales angela@cslegacy.net
Plans & Specs: https://www.cityofperris.org/our-city/city-hall/bids-rfps
Scope of Work: The project includes the construction of bicycle and pedestrian trails, solar-powered pedestrian signal crossings, reconstruction of existing curb ramps, concrete median modifications, and construction of a bridge crossing over Metz channel.
Quotes for Services and Supplies requested for the following items for bid including, but not limited to: Mobilization, Demobilization, And Final Cleanup, Traffic Control System, Swppp, Dust Control, Utility Coordination, Verification, And Potholing, Excavation, Earthwork, Concrete Removal, Clear And Grubb, Survey And Staking Services, Material Testing, 3" A.C. Pavement, 3" Aggregate Base-Class 2, 3" Stabalized Dg, 2" Crushed Aggregate Base, Construct 6"X12" Concrete Mow Curb, Install Removable Bollard Per Detail On Sheet 3, Install Trail Marker Per Detail On Sheet 3, Install Message Board Per Detail On Sheet 3, Install Trash Receptacle Per Detail On Sheet 3, Install Mile Post Marker Per Detail On Sheet 3, Install Bike Repair Station With Pump And Vinyl Decal Per Detail On Plan Sheet 3, Construct Residential Driveway Per Riverside Co. Std. Plan No. 213, Relocate Existing Swing Gate, Construct Curb Ramp Per Plan, Remove And Dispose Existing Sidewalk, Remove And Dispose Existing Curb & Gutter, Remove And Dispose Existing Fence, Relocate Existing Sign, Remove And Dispose Existing Pavement Base And Subgrade Section, Grind Existing Pavement (1.5" Min.), Install A.C. Overlay (1.5" Min.), Construct Full Depth A.C. 8" Min., Sawcut Existing Pavement, Install 12" R.C.P., Install Mschp Conservation Area Sign (East Side Only) Per Detail On Sheet 3, Install Swing Gate Per Rcfc & Wcd Std. Dwg. No. M820, Install Truncated Domes Per Riverside County Std. Plan No. 403, Remove And Dispose Of Existing Median Cobblestone, Remove And Dispose Of Existing Concrete Driveway, Install Concrete Flared End Section Per Caltrans Std. Plan D94B, Bridge Crossing At Metz Channel Complete In Place, Landscaping And Irrigation Including Maintenance, Signing, Striping, And Pavement Marking, Pedestrian Traffic Signal
C.S. Legacy Construction, Inc. is willing to break items of work into smaller increments to assist DBE/SBE/Section 3 Contractors and Suppliers in obtaining work on this project. 100% Performance and Payment bonds required. Subcontractor's must possess a current contractor's license. Please call if you need any bidding assistance including but not limited to; obtaining bonding, insurance, equipment, materials and/or supplies. The US Small Business Administration may also assist you in obtaining bonding - please see the following site for information: http://www.sba.gov/content/contractors#
California Access to Capital Program Financing Solutions for your small business http://www.calbizfinance.org/cal_cert_biz_program.html
Subcontractors must also be registered with a current DIR number
https://www.dir.ca.gov/Public-Works/Contractor-Registration.html
C.S. Legacy Construction, Inc.
License # 826870
675 Brea Canyon Rd. Ste 8 Walnut, CA. 91789
Phone: (909) 590-2626 Fax: (909) 590-4117
Contact: Angela Gonzalez
angela@cslegacy.net