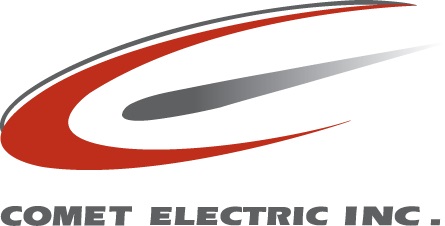 License# 681827
Comet Electric, Inc an Equal Opportunity Employer is requesting sub-bids from all qualified subcontractors and suppliers including certified DBE firms performing commercially useful function for referenced project:
Project Name: City of Los Angeles Olympic Blvd- Flower St to Lake St
(VISION ZERO)STM/STP
W.O. L1649428
Agency: City of Los Angeles Bureau of Street lighting
Location: Flower st. to Lake st, Los Angeles, CA
Bid Date: Wednesday, November 13th, 2019 @ 10:00 AM
DBE Goal: 9%
ESTIMATED COST: $805,300.00
This Project will convert existing high voltage series street lighting circuits from Flower st. to Lake st.to low voltage multiple circuits by replacing conduit, wires, and luminaires. Poles or foundations will not be replaced: there will be no tree trimming. Technology to provide real-time reporting of light outages/failures will also be installed. Parkway conduit depths are not expected to exceed 36" and 60" for street crossing. All work will be conducted in the public right of way.
The contract documents for this project are available for viewing at our office located at: 21625 Prairie St, Chatsworth, CA 91311 or downloaded for free at: https://www.dropbox.com/sh/0rklumma3238gxx/AADQV3lCrH_lqGI3MXIHDTRHa?dl=0&preview=Bid+Pa
ckage+OlympicFlowerLake1.pdf
Comet Electric, Inc requests subquotes from all qualified subcontractors and suppliers including certified DBE firms performing commercially useful function for the following items of work, including but not limited to: Misc Electrical Equipment & Supplies, Electrical & Signals Supplier, Misc Suppliers, Wholesale Broker of Construction
Materials, Wiring Supplies
Please call if you need any bidding assistance including but not limited to; obtaining bonding, insurance, equipment, materials and/or supplies. The US Small Business Administration may also assist you in obtaining bonding - please see the following site for information: http://www.sba.gov/content/contractors#
Comet Electric, Inc
21625 Prairie St, Chatsworth, CA 91311
Contact: Chelsy Lovan
(818) 280-5751 Office
(818) 340-4033 Fax
chelsylovan@cometelectric.com