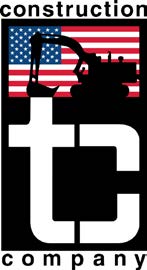 Orion-TC, a Joint Venture
License #1050216
10540 Prospect Avenue, Santee CA 92071
Phone: (760) 5979660 Fax: (760) 597-9661
Is requesting quotations from all qualified contractors and material suppliers for:
Oceanside Mesa Garrison Force Main, El Corazon Lift Station, Mission Ave. Lift Station Force Main Replacement and Land Outfall Replacement Design-Build project.
Cypress Point Early Start Package Project, Oceanside CA
Agency: The City of Oceanside
Bid Due to Joint Venture: November 13, 2023, at 5:00 PM
Plans, Specs, Amendments, and Project Information can be accessed through Orion Construction Corporation at:
https://orionconstructiongcc-my.sharepoint.com/:f:/g/personal/anjelica_puch_orionconstruction_com/Egc03E16gCNAtIJq9lvXco8BKYAMhDIvbPo-MMXs-oextA?e=xMjSq0

General Description of Work: The Cypress Point early start package will consist of installing three new HDPE force main lines through the Cypress Point Development.

Quotes for Services and Supplies requested for the following items, including, but not limited to:
Surveying, Onsite Material and Compaction Testing, and Pipe Materials.

NOTE: Orion – TC, a Joint Venture is willing to break items of work into smaller increments to assist
DBE/WBE/MBE Contractors and Suppliers in obtaining work on this project 100% Performance and Payment bonds may be required. Please provide your bond rate with your bid. Subcontractors must possess a current contractor's license and DIR registration.
For questions regarding this Invitation please call or email Chad Opper at chad.opper@orionconstruction.com (760) 597-9660 or
Elan Shier at eschier@tcincsd.com (619)448-4560.