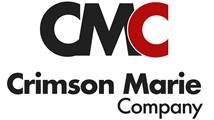 An Equal Opportunity Employer
Is requesting quotations from all qualified DBE
subcontractors and material suppliers firms performing commercially useful function for the following project:
Project: Bus Stop Improvements 2019
Bid No. 2019-26
Owner: City of Eureka
Bid Date: October 15, 2019 @ 3:00 PM
DBE Goal
Engineers Estimate: $120,000
Project Description: The work to be performed consists in general, of mobilization, traffic control, removing/replacing/installing concrete sidewalk, curb, reinforced concrete pad, solar lighting retrofits and bus shelters. All other items or details not mentioned above that are required by the Drawings or the Special Provisions shall be
furnished, fabricated, constructed, or installed.
Plans and specs are available at no cost to interested firms at: https://www.ci.eureka.ca.gov/depts/pw/engineering/bids.asp?pageID=236

Crimson Marie Company is requesting quotes from all qualified subcontractors and suppliers especially certified DBE firms for the following items of work, including but not limited to: Traffic Control, Minor Concrete, Curb & Gutter, Solar Lighting Retrofits, Minor Site Work.
**Subcontractors must provide a current contractor's license number and Department of Industrial Relations (DIR) current registration number with their quote
**Please send quotes via email to: crimsonmariecompany@yahoo.com
The US Small Business Administration may also assist you in obtaining bonding - please see the following site for information: http://www.sba.gov/content/contractors#

If you have any questions or need further information, please contact

Sarah @ 760-963-7692 or email her at: crimsonmariecompany@yahoo.com