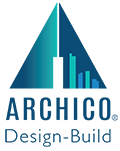 1835 W. Orangewood Ave.
Suite 325
Orange, CA 92868
Archico Design Build Inc. (ADB) an Equal Opportunity Employer is requesting sub-bids from all qualified subcontractors and suppliers including certified MBE/WBE firms performing commercially useful function for referenced project:
Project Name: Bommer Canyon Community Park Rehabilation
Agency: City of Irvine
Bid No. 20-1628
Bid Date: October 22, 2020 @ 10:00 AM
MBE/WBE Goal
Plans & Specs can be viewed at our office or downloaded for free at: https://www.planetbids.com/portal/portal.cfm?CompanyID=15927
Scope of Services: Construction of new buildings (stage, restrooms, catering kitchen, and pump house), site work, utility improvements (including new sewer line), accessibility improvements, landscaping and irrigation, design and install responsibility for fire suppression system, fuel modifications for a project located within a Very High Fire Hazard Severity Zone (VHFHSZ), and other items not mentioned here, but are required by the plans and the Special Provisions.
The Engineer's construction cost estimate for the project is $4,000,000
Quotes for Services and Supplies requested for the following items for bid including, but not limited to: Off-Site Sewer, Traffic Control, Surveying And Field Staking, Clearing And Grubing, Earthwork, Erosion Control / Npdes Compliance / Swppp, Private Water Line Connection To, Existing 2" Water Line, Private Water Line Connection To New Buildings, 8" Pvc, C900 Dr 14 Sch 40, Water Line, Bedding, 2" Pvc, Sch 40 Water Line, Bedding, 1/2" Pvc, Sch 40 Water Line, Bedding, Plug For Future Water Connection, 2" Shut-Off Valve At Water Storage Tank, Connect Water Line To Water Storage Tank, Fire Hydrant And Appurtenances, Private Sewer Connection, Private 4" Pvc Sewer Lateral, Private Sewer Cleanout, Private Sewer Line Connection To Buildings, Backflow Prevention Valve On Sewer Line, Plug For Future Sewer Connection, Atrium Drain, Catch Basin And Grate, 4" Pvc, Sch 40 Storm Drain Pipe, Bedding, 6" Pvc, Sch 40 Storm Drain Pipe, Bedding, 8" Pvc, Sch 40 Storm Drain Pipe, Bedding, 12" Pvc, Sch 40 Storm Drain Pipe, Bedding, Connect Subdrain To Storm Drain, Storm Drain Cleanout, Concrete Headwall And Manifold,, Concrete Headwall And Trash Rack, Rip-Rap, Bioretention Area With Underdrain, Junction Structure #1, 3.5" A.C. / 11" Aggregate Base Compacted Subgrade, Gravel Drive And Parking Lot With Wood Headerboard, Fire Lane Pull Outs, 6" P.C.C. Slab Compacted / Compacted Subgrade, 4" Curb Per City Std Plan 200 (B-6), 0" Curb Face Transition, Concrete Edge Restraint At Gravel Drive And Parking Area, 3-Feet Wide Truncated Domes, Pedestrian Concrete (Natural Grey), Stamped Pattern Concrete Paving (Pedestrian), Concrete Stairs And Cheek Wall, Monument For History Plaques With Stone Veneer, Stair Handrails (Metal Pipe), Organic Lock Stabilized Decomposed Granite, Decomposed Granite With Natracil, City Furnished Site Furniture- Installation Only, Bike Racks, Recycled Wheel Stops, Cattle Camp Vehicular Entry Portal, And Gate, Cattle Camp Pedestrian Entry Portal And Gate, Pedestrian Access Gate, Relocate Cattle Camp Maintenance Gate, City Furnished Pre-Cast Concrete, Rail Fence - Installation Only, City Furnished Post And Cable Fence, Low Profile Fire Lane Sign, Regulatory, Vehicular Traffic, And Directional Signs, Accessible Regulatory Signage And Striping, Trailblazer Directional Signs, Building Signs, 3- Phase Electrical Service Connection, Electrical Conduit, Wire, Distribution, Site Lighting, At&T Telephone Service, Stage Core Building And Cover, Chuckwagon-Food Service / Kitchen, Restroom Building, Trash/Pump/Electric Enclosure, Water Storage Tank And, Foundation (Fire Suppression), Irrigation Controller Assembly And Pump, Landscape Irrigation, Soil Preparation / Fine Grading, Rock Cobble And Boulders, 48" Box Tree, 1 Gallon Shrub, Hydroseed, "Ember Safe" Wood Mulch (3" Depth), 60-Day Plant Establishment And Maintenance
ALL BID ITEMS ARE OPEN FOR BID, including items of work normally performed by Archico Design Build Inc. (ADB). Quotations will be broken down into comparable packages as reasonably necessary. Archico Design Build Inc. (ADB) will work with interested MBE/WBE subcontractors to identify opportunities to break down items into economically feasible packages.
If you have any questions or need any assistance to help prepare a quote please contact Ed Lambert at ed@archico.com