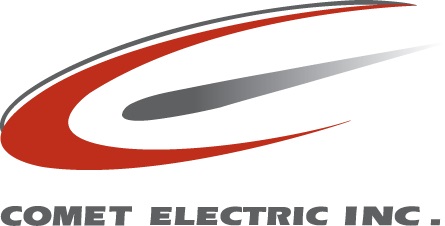 License# 681827
Comet Electric, Inc an Equal Opportunity Employer is requesting sub-bids from all qualified subcontractors and suppliers including certified DBE firms performing commercially useful function for referenced project:
Project Name: INTERSECTION OF AVENUE I AT 60TH STREET WESTHSIPL-5419(056)
Agency: City of Lancaster PUBLIC WORKS CONSTRUCTION
Project No. 17-013
Bid Date: Tuesday, October 13, 2020 @ 11:00 AM
Scope of work: Traffic Signal Modifications, Video detection camera system, solar powered flashing LED sign assembly, complete, rumble bars and striping and signing.
Plans & Specs can be downloaded for free at:
https://www.dropbox.com/sh/um18e5sgtsy1zxq/AAD1jdsdiye5jQmuJEZtPftMa?dl=0
DBE Goal: 21%
Quotes for Services and Supplies requested for the following items for bid including, but not limited to: Clearing, Grubbing and Removals, Traffic Control, Remove existing signal mast arm, LED Luminaire, R.S.N.S., and video detection camera, Install new signal mast arm, Re-install existing L.E.D. signal heads on mast arm, Install new L.E.D. signal heads on mast arm, Remove Existing L.E.D. signal heads on 1 A pole, Install new L.E.D. double signal heads on 1 A pole, Remove circular indication L.E.D. from signal head, Install new arrow L.E.D. indication in signal head, Remove existing L.E.D. signal luminaires, Install new L.E.D. signal luminaires, Remove existing ped heads and fill holes, Remove existing signal equipment, power, and camera wiring, Install new signal, power and camera wiring, Install Video Vehicle Detection Camera System and Controller Assembly, Complete, Abandon existing vehicle detection loops and DLC's., Advanced Street Surface Warning Devices, Remove existing limit lines, Install white thermoplastic limit lines, Solar-Powered Flashing LED Sign Assembly, Complete
Comet Electric, Inc is willing to break items of work into smaller increments to assist DBE Contractors and Suppliers in obtaining work on this project. 100% Performance and Payment bonds required. Subcontractor's must possess a current contractor's license.
Requirements: No Contractor or Subcontractor shall be qualified to bid on, be listed in a bid proposal or engage in the performance of any contract for public work, unless currently registered to perform public work with the Dept of Industrial Relations https://efiling.dir.ca.gov/PWCR/Search.action
Please call if you need any bidding assistance including but not limited to; obtaining bonding, insurance, equipment, materials and/or supplies. The US Small Business Administration may also assist you in obtaining bonding - please see the following site for information: http://www.sba.gov/content/contractors#
California Access to Capital Program Financing Solutions for your small business http://www.calbizfinance.org/cal_cert_biz_program.html
Comet Electric, Inc
21625 Prairie St, Chatsworth, CA 91311
Contact: Louis Perez
(818) 280-5751 Office
(818) 340-4033 Fax
louisperez@cometelectric.com