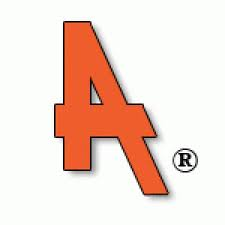 AMES CONSTRUIONNC.


391 N. Main St., Ste 302
Corona, CA 92880
(951) 356-1275/(951) 549-9003 FAX
Ames Construction, Inc. is seeking certified and qualified DBE subcontractors to meet the 13% DBE goal for the following:
PROJECT: Construction of the Laguna Niguel to San Juan Capistrano Passing Siding Project (IFB) 7-20186
OWNER: Orange County Transportation Authority
BID DATE/TIME: October 10th, 2018 @ 11:00 AM
****NEW BID DATE: Tuesday October 16, 2018 at 11:00 AM****
PLEASE SUBMIT BID TO: Ames Construction, Inc.
391 N. Main St., Suite 302
Corona, CA 92880
Phone: (951) 356-1275
Fax: (951) 549-9003
DBE Subs/Suppliers required include but are not limited to: Hazardous Material, trucking, traffic control, fencing, SWPPP, box culvert, CIP concrete, PC Concrete, roadway signs, electrical, site clearing, demo, excavation, lightweight cellular concrete, cold plane, HMA pavement, flatwork, minor concrete, pavement marking, MBGR, objects and markers, retaining walls (PMB/Gravity), erosion control, hydroseeding, Pipe- PVC/RCP/CMP, drainage, sub ballast, aggregate base, electrical, concrete grade crossing, signals, track, ballast, rock slope protection, concrete grouted RSP and concrete supply. Ames Construction, Inc. will work with subcontractors to breakdown items into economical feasible packages.
*** Please complete the attached agency forms and return it with your proposal. Ames will require bidder to provide performance and payment bonds for the full amount of the Subcontract values. Costs of the bonds are to be provided as a separate line item. Please call to discuss how Ames Construction, Inc. can assist you in your bonding, credit and/or insurance needs. Also, let us know if you need assistance in obtaining necessary equipment, supplies, or materials for this project. Ames' Subcontract terms and conditions will apply to any contracts resulting from this request. The Subcontractor, by submission of its bid, agrees to the "Terms and Conditions" including all Exhibits and Attachments of Ames Subcontract Agreement. Ames reserves the right to accept or reject any or all quotations. Bids in response to this RFQ shall remain open and valid until the contract is executed. Ames Construction, Inc. is an Equal Opportunity Employer.
Our contact for this project is Tony Mendez. He can be reached at (951) 356-1275 X 1281. Please fax quotes to (951) 549-9003. Plans and specifications can be viewed and downloaded at:
https://ames.sharefile.com/d-s84f1daa150a430c9