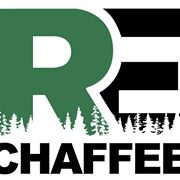 General Engineering Contractors
License No. 897948 A
Phone: 760-403-5456
Safety ~ Quality ~ Service

R. E. CHAFFEE is a General Engineering Contractor requesting quotes from qualified MBE/WBE & HUD Sec. 3 subcontractors and suppliers who perform a commercially useful function for the following project:
Project: Mendel Park Restroom
Owner: Town of Apple Valley
Contract Number: 2019-01
Bid Date: September 17, 2019 @ 10AM
*** Addendum 1 issued 9/9/2019***
Description of Work: Install a new pre-fabricated pre-cast concrete dual restroom unit, intall a new septic tank and leaching system, intall a new waterline from new water meter and run new electrical from existing main panel.
PROJECT ESTIMATE: $156,000.00 & 60 working days
We are seeking MBE/WBE HUD Sec. 3 subcontractors and/or suppliers for the following areas of work including but not limited to: Trenching, Concrete, plastic pipe supply, pipe supply, Install new water line, Electrical & Temporary Construction Fencing.
ALL BID ITEMS ARE OPEN FOR BID, including items of work normally performed by R. E. CHAFFEE
Quotations will be broken down into comparable packages as reasonably necessary. R. E. CHAFFEE will work with interested MBE/WBE & HUD Sec. 3 subcontractors to identify opportunities to break down items into economically feasible packages.
Email Quotes to: ronnie@rechaffee.com
Please send quotes at least one day prior to the bid due date so we may review your scope of work
R. E. CHAFFEE will provide assistance including but not limited to obtaining bonding, lines of credit, insurance, necessary equipment, supplies and/or materials upon request. R. E. CHAFFEE will establish flexible timeframes for performance and delivery. Subcontractors will be required to enter into our standard Subcontract Agreement. No modifications to the subcontract are permitted. 100% payment and performance bonds may be required for the amount of Subcontract price. Subcontractors must possess a current Contractor's License and Insurance. MBE/WBE HUD Sec. 3 Firms must possess the work category code(s) applicable to their type of work to be performed on this contract at time of bid opening.
Plans and Specifications are available for review at:
R. E. CHAFFEE
7987 Sage St
Phelan, California 92371

Item specific plans are available upon request, please contact:
Ronnie at 760-403-5456 or ronnie@rechaffee.com