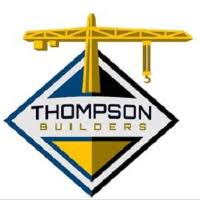 License No. 626859
5400 Hanna Ranch Road Novato, CA 94945
Phone: 415.456.8972 Fax: 415.459.0665
THOMPSON BUILDERS CORPORATION is requesting bids from ALL subcontractors, suppliers & truckers, but ESPECIALLY SBE subcontractors, suppliers & truckers for the following project:
Agency: City and County of San Francisco
Project: Japantown Peace Plaza Renovation
SBE Goal: 20%
Bids open October 4, 2023, at 2:30 p.m.
**Addendum 1 issued**
Scope of Work: This project involves the renovation of the Japantown Peace Plaza located at 1610 Geary Boulevard, San Francisco between Geary Boulevard and Post Street. The plaza is a major cultural landmark in San Francisco and onsite structures like the Peace Pagoda monument are historic. The outdoor plaza is over 30,000 square feet in area and built over a parking garage. The scope of work includes demolition of the existing plaza down the structural roof slab, seismic retrofit of structural concrete, installation of new below grade drainage and waterproofing. The plaza will be completed with new pavers, landscape planters and irrigation, decorative walls, curbs and railings, lighting and electrical systems. Architectural work includes the construction of a new storage building. The existing buildings at the Japan Center Mall that front the edge of Peace Plaza as well as the parking garage below shall be occupied and used by the public during construction.
Plans and specifications may be emailed upon request or downloaded from the following link:
https://www.dropbox.com/scl/fo/o2ti1qy5lyl4z36c87yy3/h?rlkey=9n2glsje34xu5heeuiieckdk6&dl=0
Quotes for Services and Supplies requested for the following items for bid including, but not limited to: Demolition, Concrete, Structural Steel Framing, Metal Fabrications, Rough Carpentry, Exterior Finish Carpentry, Thermal And Moisture Protection, Custom Steel Doors, Tiling , Painting, Exterior Site Painting, Graffiti-Resistant Coatings, Elastomeric Coatings Concrete, Masonry Coatings, Site Signage, Site Furnishings, Plumbing, Electrical, Site Clearing, Rough Grading, Pavement Cutting And Excavation Bracing, Shoring, And Underpinning, Cold Milling Asphalt Paving, Asphalt Paving, Concrete Paving, Detectable Warning Tiles, Adjustment Of Frames And Castings, Landscape Decorative Metal Landscape Boulders, Irrigation , Soil Preparation, Planting, Landscape Maintenance, Vegetated Roof Assemblies Transplanting
*No contractor or subcontractor may be listed on a bid proposal for a public works project (submitted on or after March 1, 2015) unless registered with the Department of Industrial Relations pursuant to Labor Code section 1725.5 [with limited exceptions from this requirement for bid purposes only under Labor Code section 1771.1(a)] *No contractor or subcontractor may be awarded a contract for public work on a public works project (awarded on or after April 1, 2015) unless registered with the Department of Industrial Relations pursuant to Labor Code section 1725.5. *This project is subject to compliance monitoring and enforcement by the Department of Industrial Relations.
We are signatory to both the Carpenters Collective Bargaining Agreement and the Laborers Collective Bargaining Agreement. Certification of insurance for General Liability and Workers' Compensation are required. A Waiver of Subrogation will also be required with all Subcontract Agreements. Subcontractors' faithful performance and payment bonds in the amount of the subcontract price will be required. Reasonable market rate bond premium will be reimbursed by Thompson Builders Corporation.
TBC is willing to discuss breaking down bid items into economically feasible units for minority participation. Our estimating department is available for assistance with bonding, lines of credit, insurance, equipment, supplies and/or materials. The Small Business Administration (www.sba.gov ), the California Dept. of General Services (www.dgs.ca.gov) and U.S. Dept. of Transportation Office of Small and Disadvantaged Business Utilization (www.osdbu.dot.gov ) may also be able to offer financial assistance and/or information regarding insurance and bonding. Small businesses including DVBEs are encouraged to look at Caltrans California Construction Contracting Program Website for possible bonding assistance.
https://buildcalifornia.com/
Thompson Builders Corporation
an Equal Opportunity Employer
Contact: Leah Oba
PHONE: (415) 456-8972 FAX: (415) 459-0665
EMAIL: bids@tbcorp.com