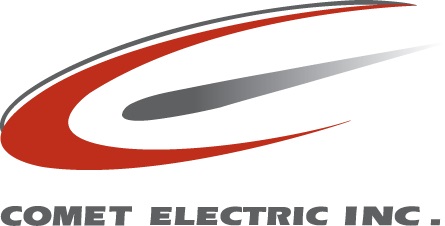 Comet Electric, Inc an Equal Opportunity Employer is requesting sub-bids from all qualified subcontractors and suppliers including certified DBE firms performing commercially useful function for referenced project:
Project: Monrovia Traffic Signal Project
Plans & Specs: https://www.cityofmonrovia.org/your-government/city-clerk-s-office/bids-rfps
DBE Goal: 17% | Estimate: $ 1,579,014.44
Bid Date: October 4, 2023, at 2:00 pm
The Project Includes: Demolition of: Removal of existing tree (palm), removal of existing storm drain RCB and lids, relocation of existing sign and post, excavation. Construction of: PCC curb ramp, PCC Sidewalk, curb & gutter, 8" AC pavement, reconstruct drive approach, construct traffic signal complete, signing and striping.
Quotes for Services and Supplies requested for the following items for bid including, but not limited to: Clearing And Grubbing, Traffic Control, Unclassified Excavation, Remove Existing Storm Drain RCB And Lids, Remove Existing Tree (13"-36" Diameter), Relocated Existing Sign And Post, Construct P.C.C. Curb Ramps , Construct P.C.C. Sidewalk And Curb & Gutter , Construct 8" Ac Pavement, Construct 8" Crush Miscellaneous Base, Reconstruct Drive Approach, Construct SCE Power Service , Construct Traffic Signal Complete, Signing And Striping, Adjust Existing Manhole Cover, Relocated & Adjust Existing Pull Box
Comet Electric, Inc is willing to break items of work into smaller increments to assist DBE Contractors and Suppliers in obtaining work on this project. 100% Performance and Payment bonds required. Subcontractor's must possess a current contractor's license.
Requirements: No Contractor or Subcontractor shall be qualified to bid on, be listed in a bid proposal or engage in the performance of any contract for public work, unless currently registered to perform public work with the Dept of Industrial Relations https://efiling.dir.ca.gov/PWCR/Search.action
Please call if you need any bidding assistance including but not limited to; obtaining bonding, insurance, equipment, materials and/or supplies. The US Small Business Administration may also assist you in obtaining bonding - please see the following site for information: http://www.sba.gov/content/contractors#
California Access to Capital Program Financing Solutions for your small business http://www.calbizfinance.org/cal_cert_biz_program.html
Comet Electric, Inc
License# 681827
21625 Prairie St, Chatsworth, CA 91311
Contact: Trevor Erno
818-340-0965 Office
818-340-4033 Fax