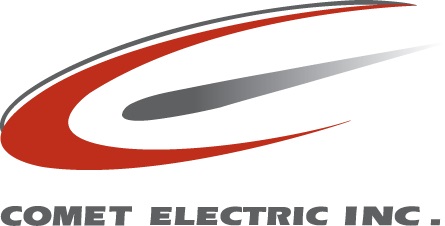 License# 681827
Comet Electric, Inc an Equal Opportunity Employer is requesting sub-bids from all qualified subcontractors and suppliers including certified MBE/WBE/SBE/EBE/DVBE firms performing commercially useful function for referenced project:
Project Name: Street Lighting Conduit Only Project Unit 10
Agency: City of Los Angeles, California Department of Public Works Bureau of Street Lighting
PLAN NO. M-2452
Bid Date: Tuesday, September 15, 2020 at 10:00 AM
Completion Time: 197 Calendar Day & Liquidated Damages: $1,800.00/Calendar Day
The Board of Public Works anticipated level of MBE participation is 2%,WBE participation is 2%. SBE participation is 25%, EBE participation is 8%, and DVBE participation is 3%
MADATORY SUBCONTRACTING MINIMUM (MSM) REQUIREMENT: 4% of the Total Bid Amount
The contract documents for this project are available for viewing at our office located at: 21625 Prairie St, Chatsworth, CA 91311 or downloaded for free at: https://www.dropbox.com/sh/ntpvc2o64w3xaaf/AACscYnAK3eCWlRiVumZB6N6a?dl=0
Quotes for Services and Supplies requested for the following items for bid including, but not limited to:
237310 - Highway, Street, and Bridge Construction
237990 - Other Heavy and Civil Engineering Construction
238210 - Electrical Contractors
238910 - Site Preparation Contractors
423610 - Electrical Apparatus and Equipment, Wiring Supplies, and Related Equipment Merchant Wholesalers
Comet Electric, Inc is willing to break items of work into smaller increments to assist Contractors and Suppliers in obtaining work on this project. 100% Performance and Payment bonds required. Subcontractor's must possess a current contractor's license.
Requirements: No Contractor or Subcontractor shall be qualified to bid on, be listed in a bid proposal or engage in the performance of any contract for public work, unless currently registered to perform public work with the Dept of Industrial Relations https://efiling.dir.ca.gov/PWCR/Search.action
Comet Electric, Inc is a an Equal Opportunity Employer. We will assist with obtaining bonding, lines of credit, and insurance. For bond assistance you may contact the City of Los Angeles Bond Assistance Program at (213) 258-3000.
The US Small Business Administration may also assist you in obtaining bonding - please visit: http://www.sba.gov/content/contractors# for additional information, the local Small Business Development Center Network ( www.californiasbdc.org ) and/or the Minority Business Development Center ( www.mbda.gov). Subcontractors must possess a current contractor's license, insurance, workers compensation and be registered with a current DIR number.
Comet Electric, Inc
21625 Prairie St, Chatsworth, CA 91311
Contact: Louis Perez
(818) 280-5751 Office
(818) 340-4033 Fax
louisperez@cometelectric.com