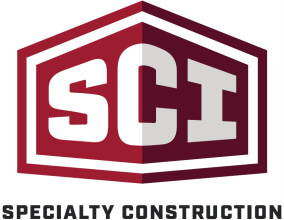 An Equal Opportunity Employer
Is requesting quotations from all qualified DBE Businesses performing commercially useful functions for the following project:
Project: Pure Water Monterey Groundwater Replenishment Project – Injection Well Facilities, Phase 4
Agency: Monterey One Water
Bid Date: Tuesday, September 7, 2023, at 2:00 PM
Engineers Estimate for this project is $28,000,000.
Plans/Specs/Addendums are available at the following link:
23-040 - Pure Water Monterey-Injection Wells Ph. 4 - Monterey One Water
SUMMARY OF WORK: The Project work covered by the Injection Wells Expansion Project includes equipment procurement, installation, construction, well-drilling, testing and startup of two new deep purified water injection wells and ancillary systems which include vertical turbine backwash pumps and motors; Variable Frequency Drives (VFDs); Horizontal Direction Drilled (HDD) pipeline; percolation basin; associated electrical, instrumentation and control equipment; a full SCADA system and radio telemetry; and new electrical utility service. Project work will take place on the Former Fort Ord.
Specialty Construction is requesting quotes from all qualified subcontractors and suppliers including certified DBE Businesses firms for the following items of work, including but not limited to: Mobilization, Construction Survey , Temporary Traffic Control , Job Site Management , Prepare Storm Water Pollution Prevention Plan , Rain Event Action Plan , Storm Water Sampling And Analysis Day , Storm Water Annual Report , Temporary Clear Water Diversion Systems , Clearing And Grubbing , Structure Backfill (Retaining Wall) , Excavation , Surplus Material , Plant Installation And Watering , Class 2 Aggregate Base , Structural Concrete (Retaining Wall) , Bar Reinforcing Steel (Retaining Wall) , Remove Culvert , Remove Inlet , Remove Grouted Rock , Grouted Rock (3/8-Ton, Class Vi, Method A) , Grouted Rock (1/4-Ton, Class V, Method A) , Rock Slope Protection (20-Lb, Class I, Method B) , Class 2 Permeable Material, Grouted Rock Cutoff Wall (1/4-Ton, Class V, Method A) , Grouted Rock Weir Structure (1/4-Ton, Class V, Method A), Engineered Streambed Material , Cable Railing.
Specialty Construction is willing to break down quotes into comparable packages as reasonably necessary. SCI will work with interested DBE firms to identify opportunities to break down items into economically feasible packages. Subcontractor/Supplier Requirements: In most cases subcontracts in excess of $50,000 may require 100% performance and payment bonds for the full amount of subcontract price. SCI will pay for bond premiums up to 2%. Subcontractors must be registered with the Department of Industrial Regulations (DIR), possess a current contractor's license, insurance and worker's compensation coverage meeting SCI and Owner's requirements. Subcontractors will also be required to sign the standard SCI Subcontract Agreement or Purchase Order as appropriate. For copies of the insurance requirements, Subcontract Agreement or Purchase Order, please contact Sheri Shamblin. Include with your bid the Time required for Performance of your work and any Delivery Schedules so that we can establish a Flexible Timeframe for your work, however, contract time availability is dictated by the Contract Documents.
Specialty Construction, Inc.
License No. 619361
645 Clarion Ct., San Luis Obispo, CA 93401
Phone: 805-543-1706 Fax: 805-543-1722
Sheri Shamblin sshamblin@specialtyconstruction.com