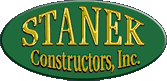 License # 869424
Stanek Constructors, Inc. is soliciting bids from Certified and qualified DBE/MBE/WBE/SBE firms on the following project:
Project Name: Santa Rosa Water Reclamation Facility Rehabilitation
Project No. S0013
Owner: Santa Rosa Regional Resources Authority
Project Location: Santa Rosa WRF, at 26266 Washington Ave
Murrieta, CA 92562
Located in Riverside County
The proposal is due September 18, 2018 at 2:00 p.m. local time
Scopes of work include but are not limited to: Site Work, Demolition, Asphalt Paving, Curb and Gutter, Excavation and Fill for Structures, Concrete, Concrete Formwork, Cast in Place, Grouting, Metals, Steel Roof Decking, Structural and Miscellaneous Metals, Wood and Plastics, Fiberglass Reinforced Gratings, Fiberglass Reinforced Railings, Thermal and Moisture Protection, Dampproofing, Finishes, Protective Coatings, Specialties, Truck Scale, Equipment, Submersible Pumps, Dewatering Equipment, Polymer Feed Systems, Special Construction, Precast Concrete Building, Flow Instruments, Temperature Instruments, Metallic and Fiber Optic Communication Cables and Connectors, Conveying Systems, Monorail Electric Wire Rope Hoists, Mechanical, Miscellaneous Piping and Pipe Accessories, DIP, Steel Pipe, Stainless Steel Pipe, Alloy Pipe, Miscellaneous Plastic Pipe, Pipe Supports, Plumbing, HVAC, Electrical.
This project will be funded in whole or part with federal loan or grant funds through the California Safe Drinking Water State Revolving Fund, and, therefore federal Disadvantaged Business Enterprise (DBE) regulations apply to this project.
Plans are available at no cost and can be accessed through our Plan Room at www.stanekconstructors.com.. Once you are on the website the plan room will be on the top righthand corner. Click on plan room, then click access FTP Plan Room and you will find the Santa Rosa WRF Project folder. For Plan Room, technical assistance and assistance in obtaining necessary equipment, supplies or materials contact Don Stanek or James Sulzbach at 303-980-8233, or email them at dstanek@stanekconstructors.com, jsulzbach@stanekconstructors.com. All bids over $100,000. Require 100% Payment and performance bond. Bonds may be required on lesser amounts depending on scope. For assistance with bonding, lines of credit, insurance, contact Jerry Arguello at 303-980-8233, or email him at jarguello@stanekconstructors.com. The bid specs outline the Insurance requirements, i.e. Workers Compensation, GL, Auto, Builders Risk and Umbrella.
Scopes and quotes should be submitted prior to the proposal submittal time at our California office by:
September 18, 2018 at noon
Stanek Constructors, Inc.
701Palomar Airport Rd., Suite 280
Carlsbad, CA 92011
Phone 760-871-0102
Fax 760-438-4322
Jerry E. Arguello jarguello@stanekconstructors.com

Stanek Constructors, Inc. intends to conduct negotiations in good faith with DBE/MBE/WBE/SBE subcontracting, supplier, services, and equipment firms for participation on this project. Stanek Constructors, Inc. is an equal opportunity affirmative action employer. Minorities, women, disabled and veterans are encouraged to apply for available openings.