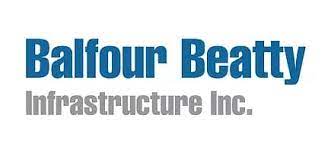 Balfour Beatty Infrastructure, Inc.
Is requesting DBE/WBE/MBE/SBE/DVBE quotes for the following Project:
Project Name: Seal Beach Pump Station Replacement
Agency: Orange County Sanitation District | Project No. 3-67
Bid Date: Tuesday, August 15, 2023, at 11:00 A.M.
Bid Date: Wednesday, September 6, 2023 at 11:00 A.M.
Project Location: Seal Beach Pump Station, 13979 Seal Beach Blvd, Seal Beach, CA 90740
**Addendum 1 issued**
General work description: This Project will replace the existing Seal Beach Pump Station on the existing site and demolish the old pump station when the new one is complete. The new pump station will have a deeper wet well; include vapor-phase and liquid-phase odor control systems; and a permanent standby generator. The pump station will feed two new recently constructed force mains.
Estimator: Terry Lim
Tlim@Balfourbeattyus.com
Phone Number: (909) 268-3985
Plans & Specs are available for review at our office or https://pbsystem.planetbids.com/portal/14058/portal-home
Quotes for Services and Supplies requested for the following items for bid including, but not limited to: Temporary Traffic Control, Sheeting, Shoring and Bracing, Demolition, Clearing, Grubbing, and Stripping, Earthwork, Excavation, Dewatering, SWPPP, Sitework Concrete, Asphalt Concrete Pavement, Precast Concrete, Manhole and Precast Vault Construction, Landscape, Irrigation, Fencing, Temporary Fencing, Reinforcement Steel, Structural Steel, Rough Carpentry, Roofing & Roofing Accessories, Steel Doors and Frames, Ceramic Tiles, Protective Coating, Fire Protection Specialties, Louvers and Vents, CCTV, Plastic Pipe, Piping, HVAC, Electrical, Low-Voltage
Terry Lim is the Estimator for this project and is available to provide you with assistance to clarify any questions regarding the scope of work, including interpretation of plans, specifications, and requirements, bid preparation and obtaining bonds, lines of credit, insurance and any technical assistance. Please call if you need assistance with: bonding, lines of credit, insurance, obtaining necessary equipment, supplies, materials, or any related services. Balfour Beatty Infrastructure, Inc.is willing to breakdown items into economical feasible packages. Include with your bid the Time required for Performance of your work and any Delivery Schedules so that we can establish a Flexible Timeframe for your work to help encourage and facilitate participation. Balfour Beatty Infrastructure, Inc. Intends to work cooperatively with all qualified firms seeking work on this project. Please provide your contractor's license #, and DIR # with your quote.