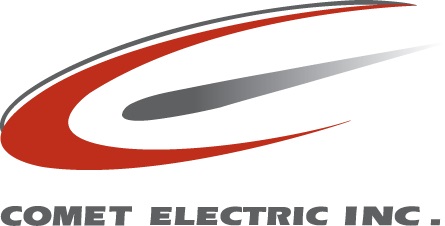 License# 681827
Comet Electric, Inc an Equal Opportunity Employer is requesting sub-bids from all qualified subcontractors and suppliers including certified CBE/MBE/WBE/DBE/DVBE firms performing commercially useful function for referenced project:
Project Name: SOUTH BAY ARTERIAL PERFORMANCE MEASUREMENT PROJECT
Description: Installation of communication equipment and performance measurement devices at traffic signals and the
performance of other appurtenant work.
Agency: Public Works Los Angeles County
Location: Cities of Carson and Gardena and in the unincorporated communities of Athens/Westmont, Rosewood/West Rancho Dominguez, and Willowbrook.
Project No. TSM0010376
CBE Goal: 25%
Bid Date: Tuesday, August 13, 2019 @ 11:00 AM
The work is estimated to cost between $500,000 and $675,000
Days of Completion 40 working days.
The contract documents for this project are available for viewing at our office located at: 21625 Prairie St, Chatsworth, CA 91311 or downloaded for free at: https://www.dropbox.com/sh/c001mvh6w0f9oah/AABtOUiWROsTrYufl0DAzpUHa?dl=0
Comet Electric, Inc requests subquotes from all qualified subcontractors and suppliers including certified CBE/MBE/WBE/DBE/DVBE firms performing commercially useful function for the following items of work, including but not limited to: CONSTRUCTION SCHEDULE(STIPULATED UNIT PRICE OF $2,000), WIRELESS MAGNETOMETER SYSTEM, WIRELESS MAGNETOMETER DATA COLLECTION SYSTEM -NETWORK SOFTWARE AND HARDWARE SUPPORT, TRAVEL-TIME/ORIGIN-DESTINATION DATA COLLECTION DEVICES, TRAVEL-TIME/ORIGINDESTINATION SYSTEMS CENTRAL SYSTEM HOST SOFTWARE, FURNISH BROADBAND RADIO BASE UNIT, TRAFFIC CONTROL, FLASHING ARROW SIGN
Please call if you need any bidding assistance including but not limited to; obtaining bonding, insurance, equipment, materials and/or supplies. The US Small Business Administration may also assist you in obtaining bonding - please see the following site for information: http://www.sba.gov/content/contractors#
Comet Electric, Inc
21625 Prairie St, Chatsworth, CA 91311
Contact: Chelsy Lovan
(818) 280-5754 Office
(818) 340-4033 Fax