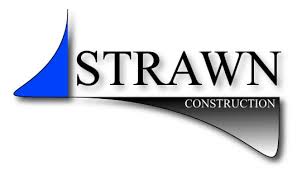 License 927286
1140 Pedro St. Suite 1 San Jose, CA, 95123
Phone: (408) 286-1299 Fax: (408) 286-1288
An Equal Opportunity Employer

Is requesting quotations from all qualified DVBE Sub-contractors and Material suppliers performing commercially useful functions for the following project:
Owner: Morgan Hill Unified School District
Project Name: Britton Middle School New Science Lab Buildings
Bids open: May 15th, 2019 @ 3:00pm
Location: Morgan Hill, California

DVBE Goal: 3%
Project Description:Construction of new 6 classroom science building wing and outdoor science quad. Construction of shade structures from pre-approved DSA drawings.
Quotes for Services and Supplies requested for the following items for bid including, but not limited to: Earthwork, grading, paving, stormwater pollution prevention plan (SWPPP), installation of site utilities, landscaping, irrigation, site concrete, hardscape, site furnishings, wood framing, steel erection, structural concrete, glulams, storefront openings, polished concrete floors, restrooms, casework, acoustical ceilings, fire alarm, voice/data, folding glass partitions, operable window shades, standing seam metal roofing, Owner Furnished Contractor Installed items, coordination of installation with Owner Furnished Owner Installed Items, coordination with increment 1 contractor scope of work, etc.
Plans & Specs: Are available for viewing at our office
Subcontractors who are interested can send their proposal to: estimating@scmdinc.com
For any bid proposal submitted after March 1, 2015 and any contract for public work entered into on or after April 1, 2015, the following registration requirements apply: Every Subcontractor is required to be registered to perform public work pursuant to Section 1725.5 of the Public Contract Code ("Section 1725.5"). No Contractor or Subcontractor shall be qualified to bid on, be listed in a bid proposal pursuant to Section 4104 of the Public Contract Code, or engage in the performance of any contract for public work, unless currently registered to perform public work pursuant to Section 1725.5. No bid shall be accepted nor any subcontract entered into without proof of the Subcontractor's current registration to perform public work pursuant to Section 1725 .5.
Subcontractors must possess a current contractor's license, insurance and worker's compensation. Please call if you need assistance in obtaining bonding, insurance, equipment, materials and/or supplies. Strawn Construction intends to work cooperatively with all qualified firms seeking work on this project.

Portions of work can be made available upon request prior to bid date. Please call if any assistance is needed.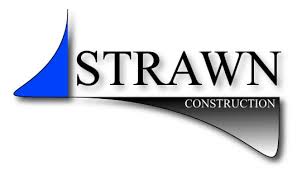 Office: 408-906-8575
Fax: 408-286-1288
Email Quotes to: estimating@scmdinc.com
Strawn Construction, Inc is an Equal Opportunity Employer.