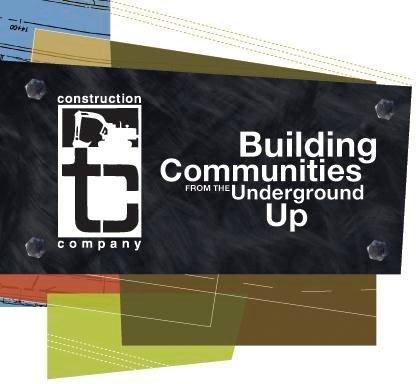 General Engineering
CA 402459 Class A and C-21 I NV 0072614
AZ ROC225328 KA and ROC225329 K-57
TC Construction Company Inc. An Equal Opportunity Employer, is seeking certified and qualified SLBE and ELBE, subcontractors and/or suppliers for:
Project No.: K-19-1805-DBB-3
Project: AC Water & Sewer Group 1027
Agency/Owner: City of San Diego
Location: San Diego, California
Bid Date: April 25, 2019 @ 2:00 PM
New Bid Date: May 3rd, 2019 @ 2:00 PM
Contact: Elan Schier 619-219-3641 or eschier@tcincsd.com
Addendum A issued 4/19/19
Addendum B issued 4/23/19
Quotes are needed for: 237110: Installation of Water Mains and Appurtenances, 237310: Asphalt Paving, Cold Milling, RPMS Slurry Seal, Concrete Flatwork, Striping, Aggregates Supplier /Manufacture, Asphalt Materials Supplier /Manufacturer, Trucking, Concrete Supplier /Manufacturer.
**This project is subject to Prevailing Wage Rates, Certified Payroll Required**
** ALL SUBCONTRACTORS MUST BE REGISTERED WITH THE DIR PUBLIC WORKS CONTRACTOR REGISTRATION (SB854) PRIOR TO BID OPENING AND PROVIDE PROOF OF REGISTRATION WITH BID. FAILURE TO COMPLY WITH THE ABOVE MENTIONED INFORMATION WILL DEEM YOUR BID NON-RESPONSIVE*****
If you would like to bid on this project, plans, specifications, and project requirements are available at our office M-F 8:00am-5:00pm at No Cost. Should you need assistance in obtaining bonding, insurance, lines of credit, necessary equipment, supplies, materials or related assistance, services are available.
TC Construction Co., Inc.,
Corporate Office I 10540 Prospect Ave., Santee, CA
phone 619.448.4560 I fax 619.258.9751 I estimating fax 619.448.3341
Offices in San Diego County, Corporate I Inland Empire I Imperial County