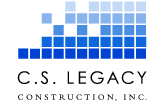 License # 826870
5781 Schaefer Avenue Chino, CA 91710
Phone: (909) 590-2626 Fax: (909) 590-4117
An Equal Opportunity Employer
Is requesting quotations from all qualified DBE Sub-contractors and Material suppliers performing commercially useful functions for the following project:
City Project No. SP2484
Project Name: 17th Street/SMC/Expo Bike Path Connection
Contracting Agency: City of Santa Monica
Project Description: construction of asphaltic concrete pavement, curbs, gutters, medians, sidewalks, bike paths, driveways, curbs, drains, and more
DBE GOAL: 10%
Project Location: 17th St. Santa Monica, CA. 90402
Estimated Bid Value: $6,000,000.00
BID DATE: Friday, April 2nd at 5pm
Quotes for Services and Supplies requested for the following items for bid including, but not limited to: CONCRETE CONTRACTOR, ELECTRICAL CONTRACTOR, EARTHWORK & PAVING CONTRACTORS, BUILDING MOVING/DEMOLITION CONTRACTOR, LANDSCAPING CONTRACTOR, CONSTRUCTION ZONE TRAFFIC CONTROL CONTRACTOR, PARKING & HIGHWAY IMPROVEMENT CONTRACTOR, PIPELINE CONTRACTOR, REINFORCING STEEL CONTRACTOR .
C.S. Legacy Construction, Inc. is willing to break items of work into smaller increments to assist SLBE/ELBE Contractors and Suppliers in obtaining work on this project. 100% Performance and Payment bonds required. Subcontractor's must possess a current contractor's license. Please call if you need assistance in obtaining bonding, insurance, equipment, materials, and/or supplies.
Plans & Specifications are available for viewing at our office, available on bid mail, and can be requested through email
Subcontractors must also be registered with a current DIR number
https://www.dir.ca.gov/Public-Works/Contractor-Registration.html
C.S. Legacy Construction, Inc.
License # 826870
5781 Schaefer Ave. Chino, CA. 91710
Phone: 9095902626 Fax: 9095904117
Contact: Angela Gonzalez
angela@cslegacy.net