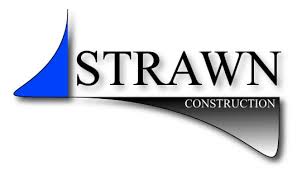 License 927286
1140 Pedro St. Suite 1 San Jose, CA, 95123
Phone: (408) 286-1299 Fax: (408) 286-1288
An Equal Opportunity Employer

Strawn Construction, Inc Is requesting quotations from all qualified DVBE Subcontractors and Material suppliers performing commercially useful functions for the following project:
Owner: San José Unified School District
Project: 80056 2021 Playground Modernization (4013C)
The project area is located at 2222 Unified Way, San Jose, CA 95125.
The Project consists of: Demo of existing playbox surface and resurface with turf for multiple playboxes at Allen Action Day Primary, Allen at Steinbeck, Carson Elementary, Erickson Elementary, Hammer Pine Hill, Los Alamitos Elementary, Reed Elementary, Schallenberger Elementary, Williams Elementary Schools.
Plans & Specs can be viewed at our office
Bids open March 16th, 2021 @ 1:30 PM
Quotes for Services and Supplies requested for the following items for bid including, but not limited to:
Demolition, Earthwork, Concrete, Site utilities, Landscape patch, Playground equipment, Playground surfaces, Playground safety inspector
Subcontractors who are interested can send their proposal to: estimating@scmdinc.com
For any bid proposal submitted after March 1, 2015 and any contract for public work entered into on or after April 1, 2015, the following registration requirements apply: Every Subcontractor is required to be registered to perform public work pursuant to Section 1725.5 of the Public Contract Code ("Section 1725.5"). No Contractor or Subcontractor shall be qualified to bid on, be listed in a bid proposal pursuant to Section 4104 of the Public Contract Code, or engage in the performance of any contract for public work, unless currently registered to perform public work pursuant to Section 1725.5. No bid shall be accepted nor any subcontract entered into without proof of the Subcontractor's current registration to perform public work pursuant to Section 1725 .5.
Subcontractors must possess a current contractor's license, insurance and worker's compensation. Please call if you need assistance in obtaining bonding, insurance, equipment, materials and/or supplies. Strawn Construction intends to work cooperatively with all qualified firms seeking work on this project.
The US Small Business Administration may also assist you in obtaining bonding - please see the following site for information: http://www.sba.gov/content/contractors#
California Access to Capital Program Financing Solutions for your small business http://www.calbizfinance.org/cal_cert_biz_program.html
Portions of work can be made available upon request prior to bid date. Please call if any assistance is needed.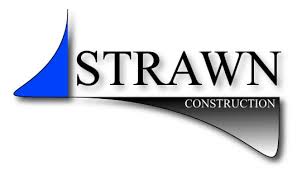 Office: 408-906-8575
Fax: 408-286-1288
Email Quotes to: estimating@scmdinc.com
Strawn Construction, Inc is a an Equal Opportunity Employer.