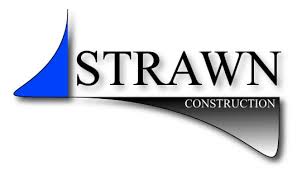 License 927286
1140 Pedro St. Suite 1 San Jose, CA, 95123
Phone: (408) 286-1299 Fax: (408) 286-1288
An Equal Opportunity Employer

Is requesting quotations from all qualified DVBE Sub-contractors and Material suppliers performing commercially useful functions for the following project:
Owner: San Lorenzo Unified School District
Project Name: Lorenzo Manor Elementary School - New Classroom Building
Location: Hayward, California
Bids open: March 15th, 2019 @ 1:00 PM
DVBE Goal: 3%
Project Description: A new single story 3,350 S.F. Building consisting of three classrooms with an accessible single User Staff Restroom;Alteration of existing landscaping to include repaving and landscaping; and other misc. exterior renovation work.Removal of (e) portables #32 & #33 prior to start of new school year and after completion the new classroom building for occupancy. Relocation of (e) portable #28 to the former location of portable #32. Scope includes remediation of landscaping and irrigation at site of removal.
Quotes for Services and Supplies requested for the following items for bid including, but not limited to: SITE WORK: Site Preparation, Trenching, Earthwork, Subgrade & base Material, Water Systems, Sanitary Sewer System, Storm Drainage System, Asphaltic Concrete Paving & Surfacing, Pavement Marking, Site Concrete, Irrigation, Planting, CONCRETE Formwork, Reinforcing Steel, Cast-in-Place Concrete, Cast-In-Place Architectural Concrete, Self-Leveling Concrete Topping and Underlayment, Post Installed Anchors METALS: Structural Steel and Miscellaneous Iron, Metal Fabrications, WOOD AND PLASTICS: Wood Treatment, Rough Carpentry, Finished Carpentry, Architectural Woodwork, THERMAL AND MOISTURE PROTECTION: Modified Bituminous Sheet Waterproofing, Hot Rubberized Asphalt Waterproofing, Building Insulation, Vapor Retarders, Sheathing Papers, Cedar Siding, Modified Bitumen Roofing, Flashing & Sheet Metal, Modified Bituminous Sheet Flashing, Window and Door Flashing, Joint Sealers DOORS AND WINDOWS: Steel Windows, Doors & Frames, Aluminum Windows, Door Hardware, Access Control Hardware, Glazing, FINISHES: Exterior Cement Plaster, Gypsum Board, Ceramic Tile, Acoustical Ceiling, Resilient Flooring, Paints and Coatings, Paints and Coatings Product Matrix, SPECIALTIES: Visual Display Boards, Louvers and Vents, Identifying Devices, Fire Protection Accessories, FURNISHINGS: Window Shades, MECHANICAL: Basic Mechanical Requirements, Plumbing, HVAC, Energy Management and Temperature Control System (EMTCS) Testing, Adjusting and Balancing, ELECTRICAL: Basic Electrical Requirements, Basic Electrical Materials and Methods, Service and Distribution System, Transient Voltage Suppression, Lighting, Telecommunications System, Fire Alarm System, Video Distribution System, Assisted Listening Device, Clock, Speaker and Telephone Systems & Testing.
Plans & Specs: Are available for viewing at our office or online https://www.slzusd.org/apps/pages/index.jsp?uREC_ID=1213928&type=d&pREC_ID=1449005
Subcontractors who are interested can send their proposal to: estimating@scmdinc.com
For any bid proposal submitted after March 1, 2015 and any contract for public work entered into on or after April 1, 2015, the following registration requirements apply: Every Subcontractor is required to be registered to perform public work pursuant to Section 1725.5 of the Public Contract Code ("Section 1725.5"). No Contractor or Subcontractor shall be qualified to bid on, be listed in a bid proposal pursuant to Section 4104 of the Public Contract Code, or engage in the performance of any contract for public work, unless currently registered to perform public work pursuant to Section 1725.5. No bid shall be accepted nor any subcontract entered into without proof of the Subcontractor's current registration to perform public work pursuant to Section 1725 .5.
Subcontractors must possess a current contractor's license, insurance and worker's compensation. Please call if you need assistance in obtaining bonding, insurance, equipment, materials and/or supplies. Strawn Construction intends to work cooperatively with all qualified firms seeking work on this project.

Portions of work can be made available upon request prior to bid date. Please call if any assistance is needed.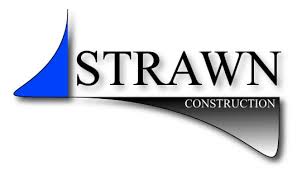 Office: 408-906-8575
Fax: 408-286-1288
Email Quotes to: estimating@scmdinc.com
Strawn Construction, Inc is an Equal Opportunity Employer.