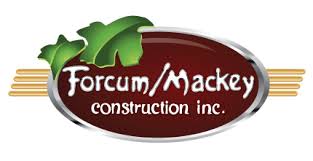 An Equal Opportunity Employer
is requesting quotations from all qualified
DBE, DVBE, MBE, WBE, SBE
sub-contractors and/or material suppliers for the following project:
Fire Station - 1

Located in: Tulare County, CA
Road 140 and Avenue 256, Visalia, CA 93292
Owner: County of Tulare
Bid Date: Feb 07, 2019 at 02:00 pm
Project Description: The Project consists of furnishing of all labor, materials and equipment necessary for construction of a new Fire Station. The project includes, but is not limited to, demolition, grading, site improvements, concrete, masonry, structural steel, rough carpentry, storefront system, glazing, metal doors and frames, plastic laminate faced doors, built-up roofing, metal roof panels, insulated metal roof panels, sealants, finishes, equipment, metal building systems, plumbing, mechanical and electrical systems. Total area of approximately 7,960 sf.

We are requesting bids for the following trades and/or material suppliers:
Clearing and Demolition, Earthwork, Termite Control, Paving and Surfacing, Irrigation, Fencing, Landscaping, Cast in Place Concrete, Reinforced Unit Masonry, Structural Steel, Rough ad Finish Carpentry, Thermal and moisture Protection, Doors and wondows, Finishes, Electrical,

Bid documents can be viewed at or obtained from:
Tulare Kings County Builders Exchange, Fresno Exchange and our office in Ivanhoe, CA.
Forcum/Mackey Construction
15695 Jasmine Avenue
Ivanhoe, CA 93235

For any bid proposal submitted on or after March 1, 2015 and any contract for public work entered into on or after April 1, 2015, the following registration requirements apply: Every Subcontractor is required to be registered to perform public work pursuant to Section 1725.5 of the Public Contract Code ("Section 1725.5"). No Contractor or Subcontractor shall be qualified to bid on, be listed in a bid proposal pursuant to Section 4104 of the Public Contract Code, or engage in the performance of any contract for public work, unless currently registered to perform public work pursuant to Section 1725.5. No bid shall be accepted nor any subcontract entered into without proof of the Subcontractor's current registration to perform public work pursuant to Section 1725.5