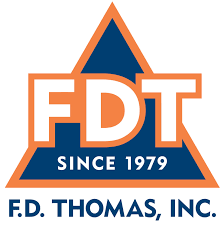 Is requesting quotations from all qualified DBE, UDBE, MBE, WBE
subcontractors and material suppliers performing commercially useful functions for the following project:
Name: US 395, Pioneer Memorial Bridge- Bridge Painting Stage 1
Owner: Caltrans Project No. 07-305704
Location: Located in Multiple Counties, WA
Project Description: Bridge Painting Stage 1
Bid Date: Jan 30, 2019 at 11:00 am
This request includes, but is not limited to, the following:
REPLACE VACANT/DAMAGED RIVET WITH HIGH STRENGTH BOLT; ESC LEAD; EROSION/WATER POLLUTION CONTROL; PROJECT TEMPORARY TRAFFIC CONTROL; CONSTRUCTION SIGNS CLASS A; ROADSIDE CLEANUP; SPCC PLAN; REMOVING AND REINSTALLING UTILITY STRAP; MATERIAL TRUCKING; SCAFFOLDING; BARGE SERVICE; EQUIPMENT RENTAL
Plans: https://www.dropbox.com/sh/nim3z0xei4xyrlg/AADZXFkYlOLGCfpD2ijA9Aiea?dl=0
Info: F. D. Thomas Inc. is a union signatory contractor. Subcontractors must possess a current contractor's license, insurance coverage and worker's compensation for the entire length of the contract.
All subcontractors will be required to sign our standard Subcontract Agreement, 100% payment and performance bonds may be required. Please call if you need assistance in obtaining insurance, bonding, equipment, materials and/or supplies.
F. D. Thomas Inc. intends to work cooperatively with all qualified firms seeking work on this project. We are an equal opportunity employer and will work with any interested subcontractor to identify opportunities to break items into economically feasible packages.
FD Thomas, Inc.
217 Bateman Dr
Central Point, OR, 97502
Email: bids@fdthomas.com