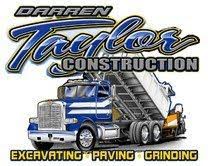 Is requesting quotations from all qualified MBE/WEBE/WBE/SBE/DBE/DVBE
subcontractors and material suppliers performing commercially useful functions for the following project:
Owner: Caltrans Project No.02-2H7304
Location: Shasta County In Redding At Hilltop Drive Overcrossing
District-County-Route-Post Mile: 02-Sha-44-R0.2
Project Description: Modify right turn lane, HMA (Type A), and modify signals.
Bid Date: Wednesday, January 30, 2019 @ 2:00 PM
DVBE Goal: 5%
This request includes, but is not limited to, the following:
Lead Compliance Plan, Construction Area Signs, Traffic Control Systems, Type III Barricade, Channelize (Surface Mounted) Portable Changeable Message Signs, Prepare Water Pollution Control Program, Stormwater Monitoring, Temporary BMP(Material), Treated Wood Waste, Roadway Excavation, Shoulder Backing, Remove Irrigation Facility, Class 2 Aggregate Base, Hot Mix Asphalt (Type A), Place AC Dike, Place HMA (Misc. Areas), Supply Tack, Cold Plane Asphalt Concrete Pavement, Minor Concrete, Pavement Marker, Object Markers, Metal Beam Guardrail, Striping and Pavement Markers, Remove Thermoplastic Pavement Stripe & Marking, Maintain Existing TMS During Construction, Modify Existing Electrical System
Plans: http://ppmoe.dot.ca.gov/des/oe/weekly-ads/specs-ntb.php?c=02-2H7304
Info: Darren Taylor Construction intends to work cooperatively with all qualified firms seeking work on this project. We are an equal opportunity employer and will work with any interested subcontractor to identify opportunities to break items into economically feasible packages. Please call if you need assistance in obtaining insurance, bonding, equipment, materials and/or supplies.
Darren Taylor Construction
19662 N. Hirsch Ct. Suite 4
Anderson, CA 96007
Phone: 530-378-2211 Fax: 530-378-2212