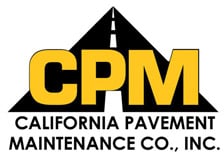 Is requesting quotations from all qualified MBE/WEBE/WBE/SBE/DBE/DVBE
subcontractors and material suppliers performing commercially useful functions for the following project:
Owner: Caltrans Project No.01-0J2404
Location: In Humboldt County Near Big Lagoon From Big Lagoon Park Road To Georgia Pacific Road
District-County-Route-Post Mile: 01-Hum-101-108.2/109.6
Project Description: Micro-surfacing and thermoplastic delineation replacement.
Bid Date: January 24, 2019 @ 2:00 PM
DVBE Goal: 5%
Estimate: $440,000
CPM is requesting quotes from Subs and Material Suppliers for the following: Construction Area Signs, Traffic Control, Portable Message Signs, Pavement Markings, Thermoplastic Traffic Stripe & Marking, Removal of Pavement Markers, SWPP and Lead Compliance Plan, Trucking and Hauling, and Sweeping Services.
Plans: See contract specs and bid docs for subcontractor requirements. Plans available to view online or at the Builders Exchanges. or online at http://ppmoe.dot.ca.gov/des/oe/weekly-ads/specs-ntb.php?c=01-0J2504
Info: Darren Taylor Construction intends to work cooperatively with all qualified firms seeking work on this project. We are an equal opportunity employer and will work with any interested subcontractor to identify opportunities to break items into economically feasible packages. Please call if you need assistance in obtaining insurance, bonding, equipment, materials and/or supplies.
California Pavement Maintenance Company, Inc.
9390 Elder Creek Road Sacramento, CA 95829
Sacramento, CA 95829
Phone: 916-381-8033 Fax: 916-381-3703