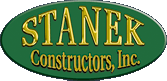 701Palomar Airport Rd., Suite 280
Carlsbad, CA 92011
License # 869424
Stanek Constructors, Inc.
Seeks bids from Certified and qualified SLBE/ELBE firms for the project.
Project Name: MBC COOLING WATER SYSTEM CHILLER UPGRADE
Bid No.: K-19-1802-DBB-3 Agency: City of San Diego
SLBE participation 2.2% ELBE participation 3.3% Total mandatory participation 5.5%
Location: Metro Biosolids Center, 5240 Convoy Street, San Diego, CA 92111.
Estimated Bid Value: $2,400,000
Project Duration: 250 Working Days
The proposal is due March 19, 2019 at 2:00 p.m. local time.
Scopes of work include but are not limited to: Site Work, Demolition, Concrete, Cast-in-Place Concrete, Metals, Structural Steel, Finishes, Painting and Coating, Equipment, Variable Speed Screw Water Chillers, Equipment Installation, Instrumentation and Controls, Mechanical, DIP, Steel Pipe, CIP, Pipe Supports, Electrical. NAICS codes, 236220, 237110, 238210, 238220, 238910, 541330, 91200, 91400.
Plans are available at no cost and can be accessed through our Plan Room at www.stanekconstructors.com. Once you are on the website the plan room will be on the top righthand corner. Click on plan room, then click access FTP Plan Room and you will find the MBC Water System Chiller Upgrade Project folder. For Plan Room, technical assistance and assistance in obtaining necessary equipment, supplies or materials contact Don Stanek or Roy Baldwin at 303-980-8233, or email them at dstanek@stanekconstructors.com, or rbaldwin@stanekconstructors.com. All bids over $100,000. Require 100% Payment and performance bond. Bonds may be required on lesser amounts depending on scope. For assistance with bonding, lines of credit, insurance, contact Jerry Arguello at 303-980-8233, or email him at jarguello@stanekconstructors.com. The bid specs outline the Insurance requirements, i.e. Workers Compensation, GL, Auto, Builders Risk and Umbrella.
Stanek Constructors, Inc is willing to break items of work into smaller increments to assist SLBE and ELBE Contractors and Suppliers in obtaining work on this project. Include with your bid the Time required for Performance of your work and any Delivery Schedules so that we can establish a Flexible Timeframe for your work.
Scopes and quotes should be submitted prior to the proposal submittal time at our California office by:
March 19, 2019 at noon.
Stanek Constructors, Inc.
701Palomar Airport Rd., Suite 280
Carlsbad, CA 92011
Phone 760-871-0102
Fax 760-438-4322

Stanek Constructors, Inc. intends to conduct negotiations in good faith with SLBE/ELBE subcontracting, supplier, services, and equipment firms for participation on this project. Stanek Constructors, Inc. is an equal opportunity affirmative action employer. Minorities, women, disabled and veterans are encouraged to apply for available openings.