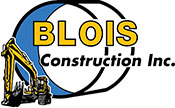 License # 256065
We invite you to submit sub-bids on the following project:
Project Name: Rialto Ave and J Street Sewer Main Replacement Project
Project Location: Rialto, CA
Agency: City of San Bernardino Municipal Water Department
Project Number: 1689
Bid Date: February 15, 2019 at 1:30 PM
Project Description: Furnish material, labor and equipment to replace the existing 8" diameter sewer collection main along Rialto Avenue, and "J" Street with an 8" diameter PVC SDR-26 pipe of approximately 1,065 linear feet . Other work includes the construction of associated appurtenances, such as sewer collection manholes, sewer laterals, connections to existing facilities, associated pavement removal and replacement, along with other work as shown in the plans and specifications.
SUBCONTRACTOR BIDS ARE SOUGHT FOR YOUR TRADE(S)
Items listed but not limited to: Traffic Control, Pipe Supply, Piping, Misc. Concrete work.
Plans and Specifications are available for viewing online or at our office by appt.
https://www.planetbids.com/portal/portal.cfm?CompanyID=15845
PLEASE PROVIDE DIR # WITH QUOTE
FOR ANY BID PROPOSAL SUBMITTED MARCH 1, 2015 AND ANY CONTRACT FOR PUBLIC WORK ENTERED INTO OR AFTER APRIL 1, 2015, THE FOLLOWING REGISTRATIO REQUIRES SUBCONTRACTOR IS REQUIRED TO BE REGISTERED TO PERFORM PUBLIC WORK PURSUENT IN SECTION 1725.5 OF THE PUBLIC CONTRACT CODE("SECTION 1725.5). NO CONTRACTOR OR SUQUALIFIED TO BID, BE LISTED IN A PROPOSAL PURSUANT TO SECTION 4104 OF THE PUBLIC CONTRACT CODE, OR ENGAGE IN PERFORMANCE OF ANY CONTRACT FOR PUBLIC WORKS REGISTERED TO PERFORM PUBLIC WORK PURSUANT TO SECTION 1725.5. NO BID SHALL BE ACCEPTED NOR ANY SUBCONTRACT ENETERED INTO WITHOUT PROOF OF SUBCONTRACTOR'S CUR PERFORM PUBLIC WORK PURSUANT TO SECTION 1725.5
http://www.dir.ca.gov/Public-Works/PublicWorks.html
Blois Construction, Inc
3201 Sturgis Rd
Oxnard, CA, 93030