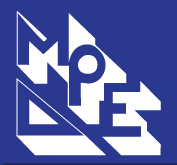 License #972425
An Equal Opportunity Employer
Is requesting quotations from all qualified DBE subcontractors and material suppliers for the following project:
Project Name ~ Groundwater Replenishment Project Injection Well Facilities, Phase 2
Owner ~ MONTEREY ONE WATER
Project Description: implementation of erosion control measures including silt fencing and straw bales; site preparation including clearing, grubbing, stripping the work area, site grading, compaction, installation of orange snowflake fence, and installation of a corrugated metal pipe culvert; clearing, grubbing, and scarifying the existing drainage depression; installation and removal of temporary surface-laid drainage piping; grading and compaction of dried well cuttings within the site; and mechanically blading and maintaining the existing unpaved access road.
Location ~ VARIOUS LOCATIONS ALONG MONTEREY BAY, CA
Bid Date: February 6, 2018 at 3:00 PM
This request includes, but is not limited to, the following:
TRUCKING, PIPE, ELECTRICAL, FENCING, WELL DRILLING, SWPPP, TRAFFIC CONTROL, MOBILIZATION & DEMOBILIZATION & SITE WORK.
Plans: Plans may be obtained from the following locations:
http://montereyonewater.org/facilities_project_opportunities.php
b.Central Coast Builders Association
c.MPE - (831) 384-4081, 192 Healy Ave, Marina CA 93933
INSURANCE REQUIREMENTS (including but not limited to): Bonding, insurance, lines of credit and any technical assistance or information related to the plans or specification and requirements for the work will be made available to interested DBE, certified small and micro business suppliers and subcontractors. Assistance with obtaining necessary equipment, supplies, materials, or related
assistance or services for this project will also be offered to interested DBE suppliers and subcontractors.
Monterey Peninsula Engineering
192 Healy Ave
Marina, CA 93933
Phone: (831) 384-4081
Fax: (831) 384-5078
Contact: Etheline V. Cimatu, EIT