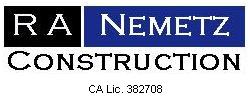 An Equal Opportunity Employer
Is requesting quotations from all qualified
DBE
Sub-contractors and material suppliers for the following project:
Project Owner: County of San Joaquin
Project Name: Victory Road Bridge
Replacement Project (Over Lone Creek)
Federal Aid Project No. BRLO-5929 (216)
Contract No. 29C-467
Location: San Joaquin County, California
Bid Date: Thursday, January 17th, 2019 @ 1:30 P.M.
Engineers Estimate: $2,090,000.00
Qualified subcontractors and suppliers including certified DBE firms are asked to submit quotes for all bid items including but not limited to: Construction Survey;Construction Area Signs;Portable Changeable Message Signs;Water Pollution Control and Plan;Biologist;Noise Monitoring;Temporary and Permanent Fencing w/ Gate(s);Clearing and Grubbing;Bridge Removal;Roadway Excavation;Import Borrow;Class 2 Aggregate Base;Cold Plane AC Pavement;HMA (Type A);AC Dike (Type F);Erosion Control (Hydroseed);Fiber Roll (Type 1);Furnish and Drive Piling (Class 200) Alt W;Bar Reinforcing Steel (Bridge and Retaining Wall);RCP (Class IV)o Rock Slope Protection and Fabric;Concrete Barrier (Type 80);Transition Railing (Type WB-31);Alternative Crash Cushion;Striping and Pavement Markers;Trucking;Ready Mix Supply
NOTE: R.A. NEMETZ IS WILLING TO BREAK ITEMS OF WORK INTO SMALLER INCREMENTS TO ASSIST DBE CONTRACTORS & SUPPLIERS IN OBTAINING WORK ON THIS PROJECT. Please contact us for details.
Please call if you need assistance in obtaining bonding or insurance.
Plans & Specifications are available for viewing at our office or obtained from the Owner or portions may be emailed upon request.
R.A. Nemetz Construction Co., Inc.
PO Box 5306
Galt, CA 95632
Phone: (209) 744-1001 Fax: (209) 744-1005
Contact: Rob Nemetz
Rob@ranemetz.com