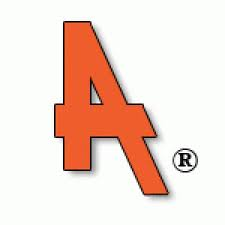 AMES CONSTRUCTION, INC.


391 N. Main St., Ste 302
Corona, CA 92880
(951) 356-1275/(951) 549-9003 FAX
SUBCONTRACTOR REQUEST FOR QUOTATION
Ames Construction, Inc. is seeking certified and qualified SBE subcontractors and/or suppliers to meet the 27% goal of which a minimum of 5% shall be allocated to VSBE for the following:
PROJECT: SPEC NO. HD-S2527 – PIER B PUMP STATION UPGRADE PROJECT
OWNER: CITY OF LONG BEACH – BOARD OF HARBOR COMISSIONERS
BID DATE/TIME: January 23, 2018 @ 2:00 PM NEW BID DATE: January 30, 2018 @ 2:00 PM
PLEASE SUBMIT BID TO: Ames Construction, Inc.
391 N. Main St., Ste 302
Corona, CA 92880
Phone: (951) 356-1275
Fax: (951) 549-9003
SBE/VSBE Subs/Suppliers required include but are not limited to: Asphalt paving, aggregates, dewatering, electrical, instrumentation & controls, lighting, fencing, plumbing, asbestos & lead abatement, demolition, minor structures, minor concrete, rebar, misc. metal, structural steel, ready mix concrete, pipe & fitting supply, pumps – flow/sump supply, rain event plan, hazardous waste disposal, waste disposal, roofing, masonry, metal door & frame repairs, HVAC, toilet accessories, painting & coating, propane tank and underground oil drip tank removal, non-hazardous waste removal, guardrail, testing and vacuum relief valve supply. Ames Construction, Inc. will work with subcontractors to breakdown items into economical feasible packages.
All businesses wishing to receive SBE and VSBE status on a Port contract are required to be certified by either the Port or by the DGS. The Port's SBE Program staff is available to provide information on the program requirements, including SBE certification assistance. Please contact the SBE Office at (562) 283-7598 or sbeprogram@polb.com. You may also view the Port's SBE program requirements at www.polb.com/sbe
Ames Construction, Inc. shall require bidder to provide performance and payment bonds for the full amount of the Subcontract values. Costs of the bonds are to be provided as a separate line item. Please call to discuss how Ames Construction, Inc. can assist you in your bonding, credit and/or insurance needs. Also, let us know if you need assistance in obtaining necessary equipment, supplies, or materials for this project. We are an equal opportunity employer. Ames Construction, Inc.'s subcontract terms and conditions will apply to any contracts resulting from this request. The Subcontractor, by submission of its bid, agrees to the "Terms and Conditions" including all Exhibits and Attachments of Ames Construction, Inc. Subcontract Agreement. Ames Construction, Inc. reserves the right to accept or reject any or all quotations. Bids shall remain open and valid for ninety (90) calendar days after the Bid Deadline or until the contract is executed, whichever occurs first. Ames Construction, Inc. is an EOE.
Our contact for this project is Kelly Daken. He can be reached at (951) 356-1275 or by email at kellydaken@amesco.com. Please fax all quotes to (951) 549-9003.
Plans and specifications can be viewed and downloaded at: https://ames.sharefile.com/d/e5322d80d1644615