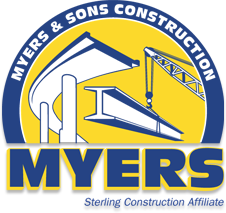 REQUEST FOR DBE BIDS
______________________________________________________________________________________________
TO:DBE SUBCONTRACTORS
RE: 11-424404
PROJECT NAME: CONSTRUCTION ON STATE HIGHWAY IN SAN DIEGO COUNTY AT VARIOUS LOCATIONS.
OWNER: Caltrans BID DATE : 7/17/18 at 2:00 PM
ENGINEER'S ESTIMATE: $2,630,000.00
______________________________________________________________________________________________
Services needed: This is a water project with the typical items of work associated. Myers & Sons Construction, LLC is requesting quotes from all qualified subcontractors, trucking firms and suppliers including certified DBE firms for any part of the following types of work, including but not limited to: LEAD COMPLIANCE PLAN, CONSTRUCTION AREA SIGNS, TRAFFIC CONTROL SYSTEM, TEMPORARY TRAFFIC CONTROL, SWPPP, TEMPORARY EROSION CONTROL, TREATED WOOD WASTE, REMOVE CONCRETE, TEMPORARY LANDSCAPE PROTECTION AREA FENCE (ROPE), CLEARING AND GRUBBING, ROADWAY EXCAVATION, ROADWAY EXCAVATION (TYPE Z-2) (AERIALLY DEPOSITED LEAD), IRRIGATION, ASPHALTIC EMULSION (FOG SEAL COAT), PREPAVING INERTIAL PROFILER, HOT MIX ASPHALT (TYPE A)/MISC AREA, RUBBERIZED HOT MIX ASPHALT (GAP GRADED), HMA DIKE, TACK COAT, REMOVE AC DIKE, COLD PLANE AC PAVEMENT, GROOVE EXISTING CONCRETE PAVEMENT, FURNISH READY MIX, STRUCTURAL CONCRETE, MINOR CONCRETE, DRAINAGE, MISC IRON AND STEEL, GUARD RAILING DELINEATOR, PAVEMENT MARKER, SIGNS, MIDWEST GUARDRAIL SYSTEM, TRANSITION RAILING-TYPE WB 31, END ANCHOR ASSEMBLY, ALT. IN LINE TERMINAL SYSTEM, CRASH CUSHIONS, REMOVALS, STRIPING & MARKING, SUBSURFACE LOCATOR, MODIFY EXISTING ELECTRICAL SYSTEM, ETC
** All items are open for bid, including items of work normally performed by Myers & Sons Construction. Quotations will be broken down into comparable packages as reasonably necessary. Myers & Sons Construction will work with interested DBE subcontractors to identify opportunities to break down items into economically feasible packages.
Estimator: Joe Goehring Email: jgoehring@myers-sons.com
Requirements: 100% performance and payment bonds may be required for the full amount of the subcontract price. Subcontractors must possess a valid contractor's license, DIR registration number, current insurance meeting Myers & Sons Construction's requirements. Subcontractors will be required to sign the standard Myers & Sons Construction, LLC Subcontract Agreement.

Quotations must be valid for one hundred and twenty (120) days after the specified Contract Award Date by the Owner.
Plans and Specifications are available for free at http://www.dot.ca.gov/des/oe/weekly-ads/specs-ntb.php?c=11-424404 or for viewing at our Sacramento office, please contact (916) 283-9950 or estimating@myers-sons.com. Please call if you need assistance in obtaining bonding, insurance, equipment, materials and/or supplies or visit our website at www.myers-sons.com for more information. Myers & Sons Construction, LLC will work cooperatively with all qualified firms seeking work on this project. Myers & Sons Construction is signatory to the Laborers, Carpenters, Cement Masons and Operating Engineers. Myers & Sons Construction, LLC is an equal opportunity employer.
An Equal Employment/Affirmative Action Employer
4600 4600 NORTHGATE BOULEVARD, SUITE 100 • SACRAMENTO • CA • 95834 •
Phone (916) 283-9950 • Fax (916) 614-9520
Contractors License No. 944155