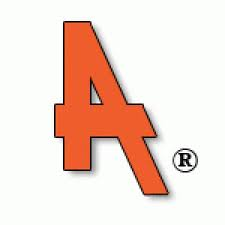 AMES CONSTRUCTION, INC.


391 N. Main St., Ste 302
Corona, CA 92880
(951) 356-1275/(951) 549-9003 FAX
REQUEST FOR QUOTATION
Ames Construction, Inc. is seeking certified and qualified DBE subcontractors and/or suppliers for the following:
PROJECT: Santa Rosa Water Reclamation Facility Rehabilitation
OWNER: Santa Rosa Regional Resource Authority
BID DATE/TIME: May 17th, 2018 @ 2:00 PM
PLEASE SUBMIT BID TO: Ames Construction, Inc.
391 N. Main St., Suite 302
Corona, CA 92880
Phone: (951) 356-1275
Fax: (951) 549-9003
DBE Subs/Suppliers required include but are not limited to: Demo, ground improvements, deep soil mixing, mass structure excavation, trenching, asphalt paving, minor concrete, pipeline, structural concrete, rebar, formwork, concrete pumping, concrete finishes, concrete surface repair, concrete joints, welding, structural steel, steel roof decking, misc metals, handrail, FRP works, coatings, truck scale, compressed air equipment, chemical systems, millwrights, equipment installation, cranes- monorail, plumbing HVAC, pipefittings, electrical, water reclamation equipment, concrete supply, pipe supply, construction supply and precast concrete building. Ames Construction, Inc. will work with subcontractors to breakdown items into economical feasible packages.
Ames will require bidder to provide performance and payment bonds for the full amount of the Subcontract values. Costs of the bonds are to be provided as a separate line item. Please call to discuss how Ames Construction, Inc. can assist you in your bonding, credit and/or insurance needs. Also, let us know if you need assistance in obtaining necessary equipment, supplies, or materials for this project. Ames' Subcontract terms and conditions will apply to any contracts resulting from this request. The Subcontractor, by submission of its bid, agrees to the "Terms and Conditions" including all Exhibits and Attachments of Ames Subcontract Agreement. Ames reserves the right to accept or reject any or all quotations. Bids shall remain open and valid until the contract is executed. Ames Construction, Inc. is an Equal Opportunity Employer. Please contact us for bidding documents.
Our contact for this project is Kelly Daken. He can be reached at (951) 356-1275. Please fax quotes to (951) 549-9003.