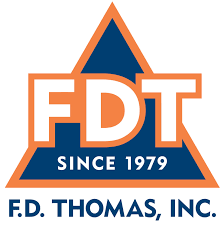 Is requesting quotations from all qualified DVBE subcontractors and material suppliers for the following project:
Agency: Caltrans
Project No. 07-3W5804
Project Name: CONSTRUCTION ON STATE HIGHWAY IN LOS ANGELES
COUNTY IN LOS ANGELES AT ROUTE 134/5 SEPARATION.
Project Description: Bridge Preservation
DVBE Goal: 3%
The estimated cost of the project is $1,650,000
Location: Los Angeles County in Los Angeles
BID DATE/TIME: Wednesday, May 2, 2018 @2:00pm
This request includes, but is not limited to, the following:
LEAD COMPLIANCE PLAN; TRAFFIC CONTROL; CONSTRUCTION AREA SIGNS; JOB SITE MANAGEMENT; PREPARE WATER POLLUTION CONTROL PROGRAM; TEMPORARY CONCRETE WASHOUT; ASBESTOS COMPLIANCE PLAN; ASBESTOS SURVEY; WORK AREA MONITORING (BRIDGE); CLEAN AND PAINT STRUCTURAL STEEL (EXISTING BRIDGE); REPAIR SPALLED SURFACE AREA; PAINT BRIDGE IDENTIFICATION; REMOVE SIGN PANEL; FURNISH SINGLE SHEET ALUMINUM SIGN (0.080"-UNFRAMED); RETROREFLECTIVE SHEETING (TYPE XI).

Plans: https://www.dropbox.com/sh/cveb7cca3p2iya1/AAAjS4_eYn11_RYDV_eLW-o5a?dl=0
http://www.dot.ca.gov/des/oe/weekly-ads/specs-ntb.php?c=07-3W5804
Info: F. D. Thomas Inc. is a union signatory contractor. Subcontractors must possess a current contractor's license, insurance coverage and worker's compensation for the entire length of the contract. All subcontractors will be required to sign our standard Subcontract Agreement, 100% payment and performance bonds may be required. Please call if you need assistance in obtaining insurance, bonding, equipment, materials and/or supplies. F. D. Thomas Inc. intends to work cooperatively with all qualified firms seeking work on this project. We are an equal opportunity employer and will work with any interested subcontractor to identify opportunities to break items into economically feasible packages.
By submitting a proposal, the bidder affirms that they have carefully examined ALL the bidding documents/Addenda and that from his/her own investigation, they have satisfied themselves as to the nature and location of the work.

**ALL QUALIFIED APPLICANTS WILL RECEIVE CONSIDERATION FOR EMPLOYMENT WITHOUT REGARD TO RACE, COLOR, RELIGION, SEX, OR NATIONAL ORIGIN**

** F. D. THOMAS, INC IS AN EQUAL OPPORTUNITY EMPLOYER**
F. D. Thomas, Inc
217 Bateman Dr Central Point, OR, 97502
Phone: 541-664-3010 Fax: 541-664-1105

bids@fdthomas.com