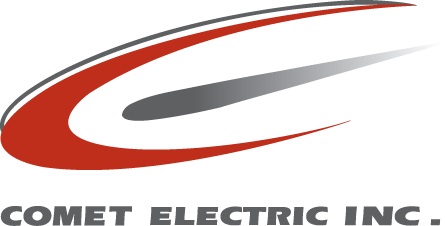 License# 681827
Is requesting sub-bids from qualified DBE Subcontractors and Suppliers for the following project:

Project Name: Westside Subway Extension, Section-I - Wilshire/ La Brea Station
Project Location: The location of the work is in or about the below grade station located at Wilshire/La Brea. This station is the first of three stations being constructed as part of the Purple Line, Westside Extension, ("WSE") Section-1 Project.
BID DATE: May 1, 2018 at 2pm
Agency: Los Angeles County Metropolitan Transportation Authority
DBE Goal: 17%
Comet Electric, Inc requests subquotes from all qualified subcontractors and suppliers including certified DBE firms performing commercially useful function for the following items of work, including but not limited to:
Furnish, (via Comet Specified Vendor), Coordinate, Place & affix to the building structure complete switchgear package per scope description and bill of material enclosed.
including items of work normally performed by Comet Electric.
Quotations will be broken down into comparable packages as reasonably necessary. Comet Electric will work with interested DBE subcontractors to identify opportunities to break down items into economically feasible packages.
Subcontractors bid shall include in "Base Bid" the cost of the work and all required Overhead (OH) & Profit:
The base bid shall include cost to coordinate the purchase of, and installation of complete switchgear package per BOM enclosed, via a Comet designated vendor for delivery and installation into the project by the subcontractor. This work being performed in accordance with the project drawings, specifications and Scope clarifications below.
Subcontractors base bid shall also include:

All cost related to adhering to the projects schedule in the same manner as Comet is required to adhere to the project schedule and contractual requirements per contract flow down requirements.
All transportation cost involved in transporting complete BOM, to the project to the job site.
Anchoring Substations, MCCs and Transformers to the station structure as required.
All Project Safety requirements.

Subcontractors base bid shall exclude:

Bolting of busbars together within.
Wiring of Substations, MCC's, control wiring to CIC cabinets.
Mounting of panelboards and Disconnects.


The contract documents for this project are available for viewing at our office located at: 21625 Prairie St, Chatsworth, CA 91311 or by viewing the link:
https://www.dropbox.com/sh/xeu5xdzs7zgws62/AAC3ZocG1RT-Kz9dJyqbUkana?dl=0
Please call if you need any bidding assistance including but not limited to; obtaining bonding, insurance, equipment, materials and/or supplies.
Comet Electric, Inc intends to work cooperatively with all qualified DBE firms seeking work on this project.

Comet Electric, Inc
21625 Prairie St, Chatsworth, CA 91311
CONTACT: Julio Reyes
(818) 280-5738 Direct
(818) 340-0965 Office
(818) 340-4033 Fax